WrestleMania 39 was nothing short of an extravaganza, with Triple H at the helm of Creative. But it was envisioned to be way better with the appearance of Stone Cold Steve Austin. The Hall of Famer was earlier rumored to wrestle a match at the Grandest Stage. However, Austin never showed up on the show. Turns out, Stone Cold was indeed asked to wrestle a match, but much like The Rock, the 58-year-old turned the offer down.
Ahead of WrestleMania 39, Stone Cold was seen training hard on his social media. Fans were quick to speculate that Austin was getting in shape for WrestleMania 39.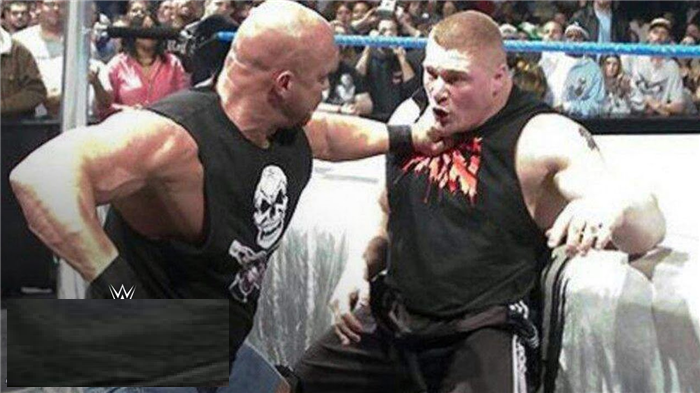 In addition, several reports indicated that Stone Cold was offered to fight against Brock Lesnar and even Roman Reigns at some point. Austin made his in-ring return at WrestleMania 39 for the first time in two decades. The Texas Rattle Snake faced Kevin Owens in a winning effort.
Stone Cold Steve Austin reveals why he refused to wrestle a match at WrestleMania 39
While speaking with Sports Illustrated, Steve Austin stated that he had a chat with WWE officials about working a match at WrestleMania 39. According to Austin, he had second thoughts about the presentation of the match.
The six-time WWE Champion did not want the match to be a full-blown contest. He recalled how he had turned down his match against Kevin Owens at WrestleMania 38 several times.
We talked about the possibility of me wrestling at WrestleMania 39. The biggest thing in my mind was the presentation and what kind of match it was going to be. Going back to 38, the way the KO thing was presented—I love KO—I turned that down three, four, five times until the creative finally came to what it ended up being," said Stone Cold.
Stone Cold further added that the original plan for this year's match involved a full-blown match. Unlike WrestleMania 38, Austin did not feel "protected" after he heard about the new pitch.
Furthermore, the wrestling legend refused to work the match due to the making of his new show, Stone Cold Takes on America. At 58, it's a no-brainer that Stone Cold needs to be mentally and physically prepared for his WrestleMania match. However, his other pursuits kept him from getting into a ring shape.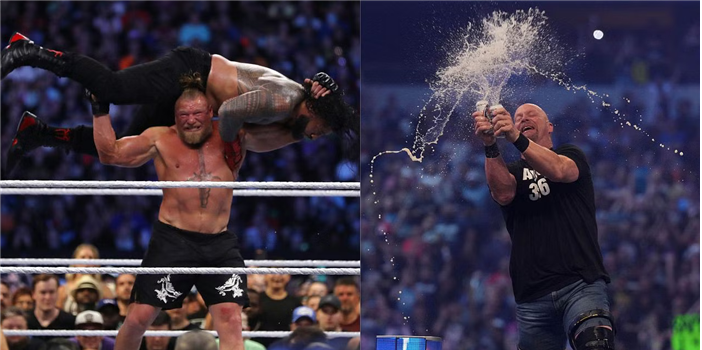 "But to do a proper match, I'd have to be in off-the-charts shape. I told them, and this is the exact truth, I said, 'Guys, I'm just fixin' to go into production on this show, Stone Cold Takes on America, and until we start production, I don't know what my life looks like. I can't commit.'
Will Stone Cold work a match at WrestleMania 40?
Triple H has a great vision for his company. Ahead of WrestleMania 39, The Chief Content Officer had already considered planning for WrestleMania 40. WrestleVotes reported in March that The Game is planning to bring back two major stars for the next year's WrestleMania.
Next year they're going to pack and stack the hell out of the card, because of the anniversary. It means something to Triple H.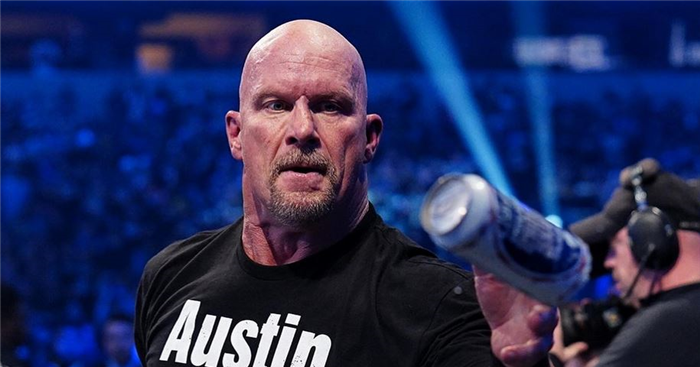 The report notes that the 40th anniversary of WrestleMania means something to Triple H. The report also indicated that the "door is open" for The Rock and Stone Cold Steve Austin for making their anticipated return. We will have to wait and see if Stone Cold Steve Austin gets in shape for next year's Showcase of Immortals.