Floyd Mayweather "would love" to work with former UFC champion Francis Ngannou for a potential crossover boxing fight.
Ngannou, 36, parted ways with UFC at the beginning of this year after failing to reach an agreement over a new contract. 'The Predator' was linked to a highly-anticipated fight against Jon Jones but Ngannou opted to vacate his title and leave the promotion, with Jones going on to win the vacant belt by tapping out Ciryl Gane in March.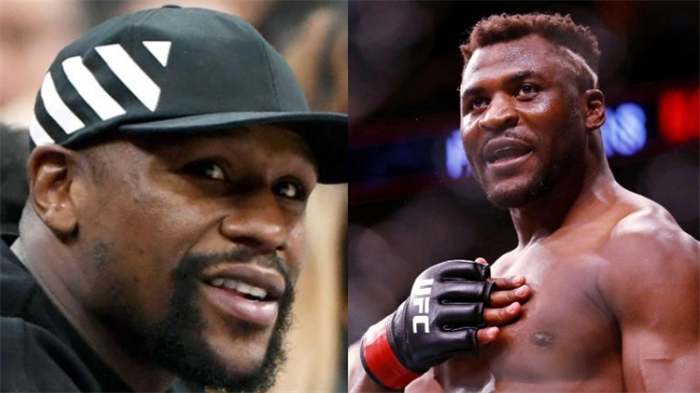 Now a free agent and able to pursue his dream of competing in the ring, Ngannou has been linked to heavyweight showdowns with the likes of Tyson Fury and Anthony Joshua. Boxing legend Mayweather thinks Ngannou has the raw ability to compete with the best heavyweights in boxing and would love to coach the former UFC champion for his ring debut.
"I would love to work with him actually," Mayweather told BetOnline_Ag. "I would love to sign him to Mayweather Promotions. He's a very skilled guy, he was unbelievable from the highlights I was able to see in MMA, I would like to work with him one day. If he wants to fight one of the top heavyweight guys, he should do it.
Mayweather was asked if Ngannou could beat the likes of Fury and Joshua, to which he said: "It's going to take a while… I can't say that because in the heavyweight division it takes just one shot, at any weight class actually. With his size, strength and his power, anything can happen. He's powerful and with his power and his toughness, he's able to make some noise in the heavyweight division."
Ngannou's plans to fight a top heavyweight have been jeopardised by reports of a historic card that could see Fury, Joshua, Deontay Wilder and Oleksandr Usyk all fight on the same night. Little has been heard from Ngannou in the past few weeks as the former UFC champion has admitted he doesn't have a manager and is negotiating with boxing promoters on his own accord.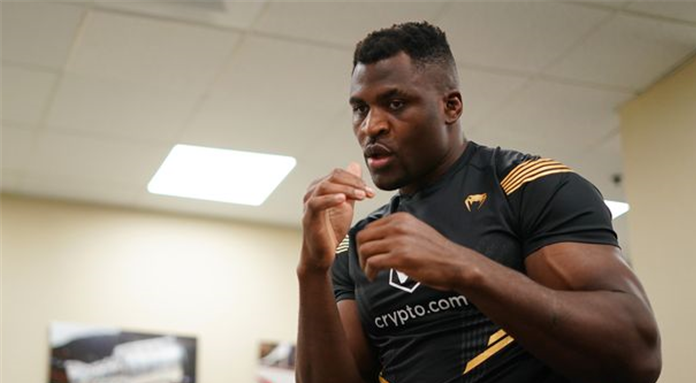 With his boxing debut up in the air, UFC boss Dana White ruled out any chance of Ngannou returning to the promotion after they split on bad terms. "We worked with this guy for two years, we tried to get him a fight. He's absolutely impossible to deal with.
He'll never be in the UFC again. One of my guys, Hunter Campbell [UFC Chief Business Officer] must have done 75 dinners with him, trying to get him on board," he told The Pat McAfee Show .