Gervonta Davis got the last laugh in his grudge fight against Ryan Garcia as he stopped his rival with a body shot in the seventh round.
Both men were unbeaten in their professional careers heading into the grudge fight, with many fans rating Davis' resume over Garcia having previously stopped former world champions such as Leo Santa Cruz and Mario Barrios. Garcia and his promoter Oscar De La Hoya butted heads with Davis' team over the rehydration clause of the fight, but both men successfully weighed in under the 146lb rehydration limit.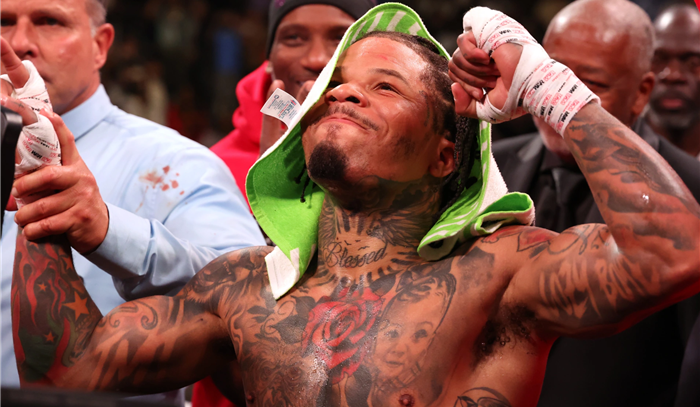 Garcia unsurprisingly started the fight on the front-foot as Davis, who is notoriously a slow starter, tried to work out his rival on the retreat. Garcia was doubling up on his jab in the opening round as 'Tank' was just grazed by a big left hook from the 24-year-old. The first big exchange of the fight came in the second round as Garcia blitzed Davis with a right hand that seemed to catch him off guard.
Davis continued to fight on the back-foot but it paid off as he dropped Garcia with an overhand left. The 24-year-old recovered well after the knockdown and continued to cut off the ring after beating the count. Garcia was less overzealous in the third round and was using his jab more to set up combinations, but 'Tank' mocked his rival at the end of the round by smiling at him.
Garcia's output slowed down in round four as Davis showed off some great bodywork whilst also finding a home for his overhand left. Garcia had to up his output in the sixth round after falling behind on the scorecards and he landed a clean right hand flush on the chin of 'Tank'.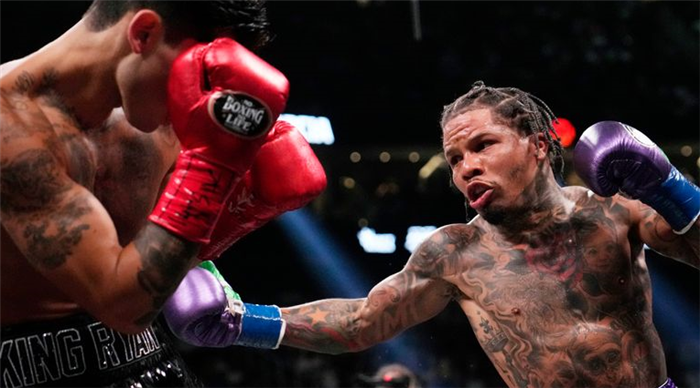 Davis landed a good left hand to the body in the seventh stanza and Garcia had to take a knee after a delayed response to the punch. It looked like Garcia was ok after the knockdown and was going to beat the count, but referee Thomas Taylor got to 10 and the fight was waved off as Garcia was still down.
'Tank' picked up his 27th knockout with the win and said: "I was excited to be part of this event, I remember coming up in Golden Goves seeing Floyd [Mayweather] perform at the MGM, it was crazy. The job is never done until I retire so I'm going to keep my head down and continue to work.
"Once I got in there with him, I felt like skill-wise we were unmatched. My coach was telling me in camp that he would come out with his head up so shoot over the top. I saw his facial expression after the body shot and that's what made me take it to him. I thought was going to get up."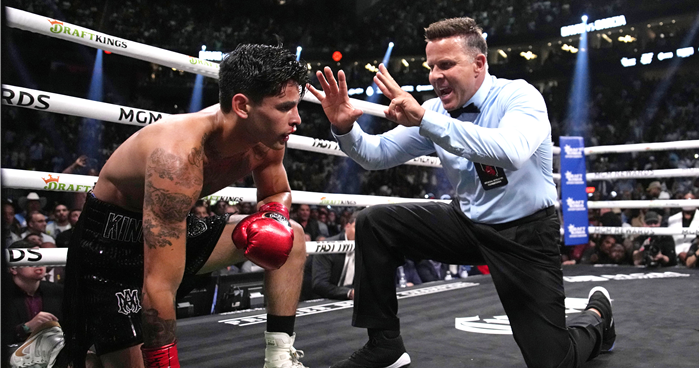 Garcia was in good spirits despite the loss as he said: "Tank is a great fighter. I take my hat off to him. I know we talked a lot of s*** before, but it's an honour at the end of the day. He just caught me with a good shot, I don't want to make any excuses in here. I couldn't recover, I couldn't breathe, I just couldn't get up."