Stand-up comedian and actor, Tommy Davidson joined Mike Tyson and his co-host, DJ Whoo Kid in the Hotboxin's latest episode. Fifty-nine-year-old Davidson started his career in the stand-up comedy scene in 1986 and hasn't looked back ever since. Some of the famous works on television include, 'In Living Color,' 'Between Brothers,' 'Malcolm & Eddie', and 'The Proud Family,' among many others.
Mike Tyson sings hymns in praise of 'Sugar' Ray Leonard
Around the thirty-minute mark, Davidson wanted to know from Tyson how the trilogy fights between 'Sugar' Ray Leonard and Roberto Duran, two of the greatest boxers ever, inspired him.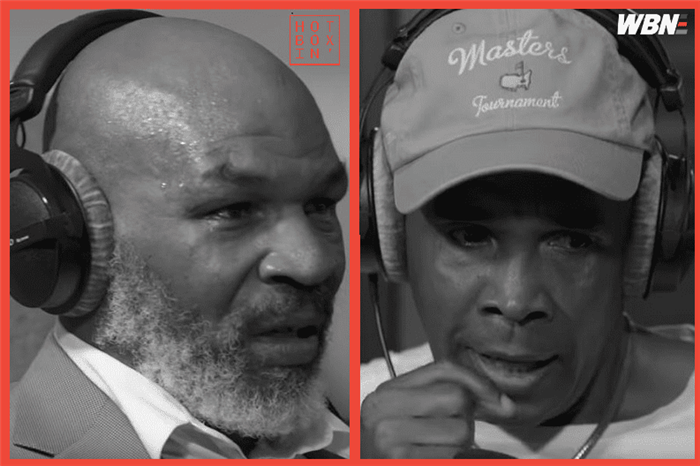 'Iron' Mike replied, "Listen I met Ali and I just wanted to be a fighter right, [but] I didn't know if I could [really] do it. But I wanted to do it that's what Duran and Leonard won. Ooh! that's what I wanted to do for the rest of my life. I said wow what a fight. Looked like ballet dancing." Davidson added his observation that it's in the rematch that one learns the full story of the two combatants and how they adapted to the first.
Tyson said, "Listen, Sugar Ray Leonard, he's just a junkyard dog with a pretty face." Davidson called him a "beast." Tyson continued, "He's a mean mo********er." He mentioned how Leonard would be very humble and polished outside the ring. But inside the ring, "he'll kill you."
Known for his speed, in a two-decade-long career, 'Sugar' Ray Leonard, fought forty times, out of which he won in thirty-six bouts. The 'four-kings-of-boxing' era saw some outstanding boxing displays between 'Sugar' Ray Leonard, Roberto Duran, Thomas Hearns, and Marvelous Marvin Hagler. In many ways, the quartet revived the interest in boxing, which continued with Mike Tyson's arrival.
Every fighter worth his salt reveres their idol, emulating their actions and following in their footsteps. The long-gone masters traveled a path filled with great acts. Therefore, it shouldn't come as a surprise to anyone that one of history's most feared boxers had his share of heroes and idols to whom he looked up. He gave them credit for who he later revealed himself to be. In the most recent episode of his podcast, Mike Tyson talked about one such individual who had a profound impact on him.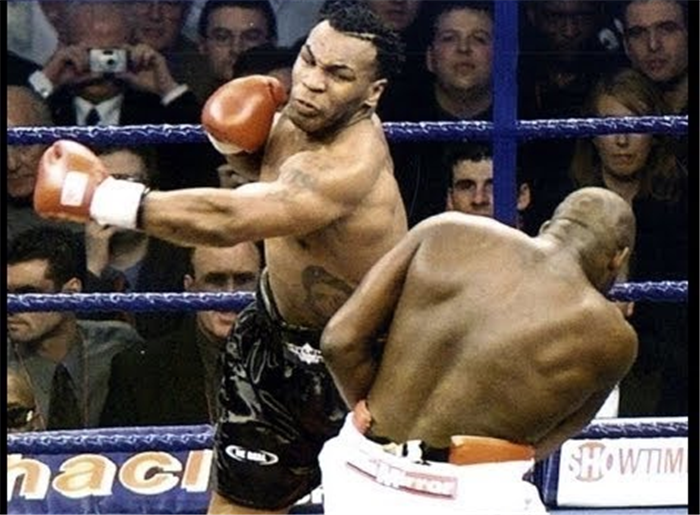 'Iron' Mike made the transition from amateur to professional in 1985 during the post-Muhammad Ali period. He had a successful amateur career. The Heavyweight division was still having trouble selecting a worthy successor to carry Ali's torch. However, lower divisions kept releasing outstanding fighter after outstanding fighter. Together, these boxers mapped out their legacy, which helped make them into icons for later generations of boxers.