Hulk Hogan began his career in the 70s, however, he only reached his prime during the 80s after he joined back with WWE. During his second run with the company, Hogan was built as the larger-than-life wrestling star and was a money-printing machine for WWE and Vince McMahon.
The early 90s saw the emergence of Mike Tyson as one of the biggest names in the boxing industry. And prior to WrestleMania 7 in 1991, Hogan had teased a potential dream match between him, and 'The Baddest Man on the Planet'.
Although the match never took place, fans were excited to see what could have unfolded inside the squared circle. In 1991 Hogan appeared on The Arsenio Hall show and took a dig at Tyson. Although Tyson was present at the show, he chose to sit and hear patiently from the stands.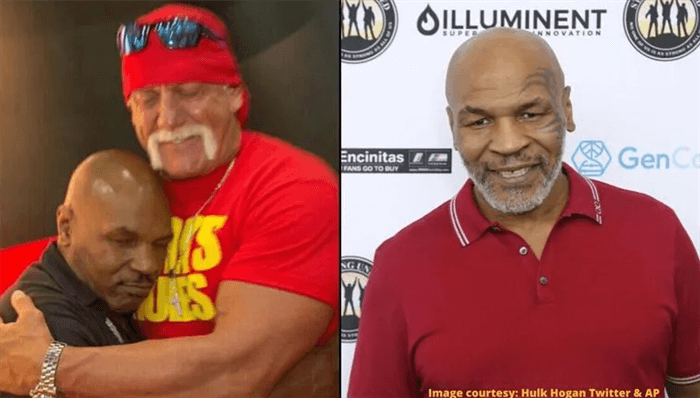 The Hulkster did not take it lightly to Tyson and had a lot to say to him. The WWE icon spoke strong words against Tyson, although it did not result in anything.
What did Hulk Hogan say while potentially hinting at a match against Mike Tyson?
During their prime, both Hogan and Tyson were two of the most fearsome figures inside the ring. While Hogan engaged in scripted and pre-decided battles, Tyson's boxing career made him standout which involved real fights. However, despite this Hogan did not back away from a fight against the boxer.
He said, "Everybody is interested in what would happen if Mike Tyson and Hulk Hogan would lock up? So what's going down at WrestleMania 7?" Hogan further claimed, "This thing with me and Tyson could get intense and can you imagine? They could charge 20 million dollars for each tv set because everybody wanna see who's the real champion of the world. Hulk Hogan or Mike Tyson?"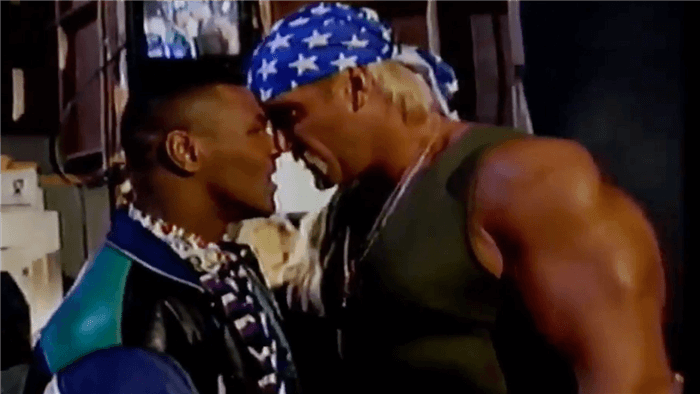 While taking a dig against Tyson, Hogan also referred to his movie role in Rocky 3, where he had picked up Sylvester Stallone, and thrown him like a rag-doll. Despite building this dream match between the two, Hogan never faced Tyson in a battle, and fans still wonder what might have been, if they went one on one against each other.
Why did Mike Tyson not fight Hulk Hogan? What was the reason behind it?
'Iron' Mike Tyson going against Hulk Hogan was one of the most anticipated matches of all-time. However, the dream match never took place. The above interview took place prior to WrestleMania 7, while the two were already rumored to be in a fight at WrestleMania 6.
However, the match never took place at either of the events. Bruce Prichard in one of his podcasts revealed that, McMahon had pitched the match to Tyson, who however replied with, "Oh, I ain't getting in the ring with Hulk Hogan. He's huge. He will kill me as a shoe."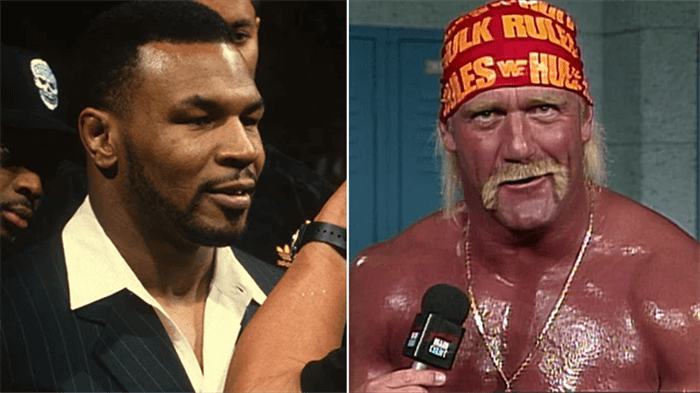 Tyson was a massive fan of Hogan and pro wrestling. However, having him lose to Hogan would have meant tarnishing his legacy. This could be one of the reasons the bout never took place, and fans never got to witness the epic battle.