Conor McGregor, the former UFC champion, made an appearance at Bare Knuckle Fighting Championship (BKFC) 41 in Denver, Colorado. After Mike Perry defeated Luke Rockhold by mid-round retirement, Perry requested a faceoff with McGregor, who was already wearing a BKFC title belt. McGregor responded by expressing his willingness to fight Perry and teased a potential switch to bare-knuckle boxing.
"I'd fight you," said McGregor. "I'm never retiring. I'm never retiring." He praised the BKFC's incredible set-up and matchmaking, adding, "I'm into this game. I've already got the belt. How am I just showing up here and I've already got the belt? Come get it, baby. Come get the strap, baby."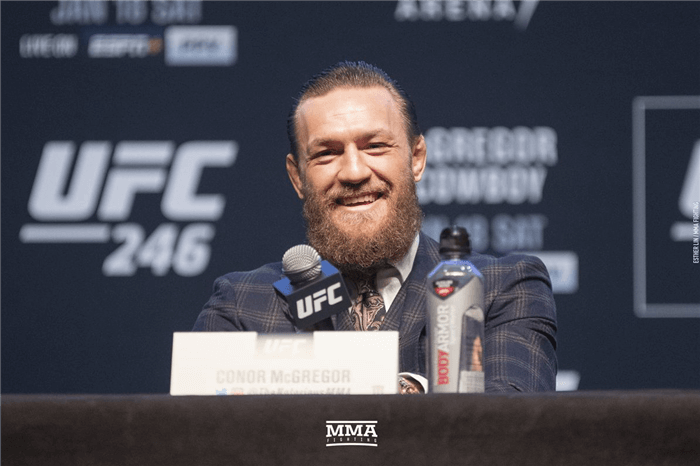 McGregor had flown to Denver from Las Vegas, where he had watched Gervonta Davis defeat Ryan Garcia. Perry, on the other hand, had left the UFC in 2021 and had gone 3-0 in the BKFC ring. He called for a fight against McGregor, saying, "What's next for me? Conor McGregor. He likes to box too, we can go throw hands. And he gave me a face-off, man. How cool was that?"
McGregor is set to make his UFC return later this year against Michael Chandler. His appearance at BKFC 41 has sparked speculation about his potential involvement with the bare-knuckle boxing promotion. With his star power, McGregor could be a significant draw for the BKFC and bring even more attention to the growing sport of bare-knuckle boxing.
McGregor has already made a name for himself in the world of combat sports, having won titles in the UFC and previously competing in professional boxing. His potential involvement in the BKFC could help elevate the sport's profile even further and attract new fans.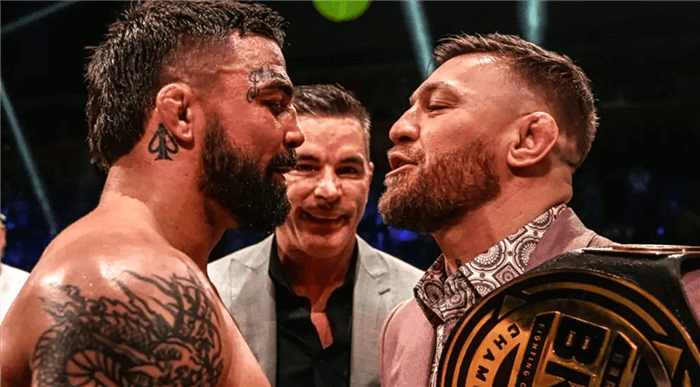 However, it's important to note that McGregor has not yet committed to any official involvement with the BKFC beyond his appearance at BKFC 41. Whether he chooses to pursue a career in bare-knuckle boxing remains to be seen. Nevertheless, his presence at the event has generated significant buzz and speculation about his future in combat sports.
As fans eagerly await McGregor's return to the UFC, his brief appearance at BKFC 41 has given them something else to look forward to. Whether he chooses to pursue bare-knuckle boxing or not, McGregor's star power and talent are sure to continue drawing attention and fans to combat sports.