Anthony Joshua is accused of running scared from US heavyweight rival Deontay Wilder as talks continue over a massive Saudi collision.
The British former two-time champion was captured on a fans' social media posing for a photo when a video was taken of the Briton.
Deontay Wilder vs Anthony Joshua
Joshua looked tentative as he confirmed plans to battle the biggest puncher in the sport.
"That's what's happening. You know what's going on," Joshua told the fan tentatively.
Asked if it will be in December, as reported, the Londoner replied: "It's public news, right?
"We're getting it down. We're throwing it down in December."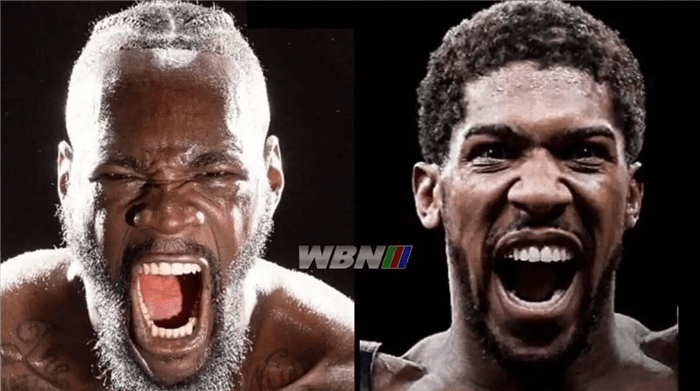 Pushed on whether he could beat the man he's avoided for five years, Joshua added: "God willing."
Comments on the video have since accused Joshua of 'looking scared' of the prospect. He does have form, though, having walked away from talks with Wilder and Tyson Fury in the past.
However, the UK side of boxing is now crossing its fingers that Wilder vs Joshua gets over the line. In contrast, on the United States side of the public, Joshua is seen as just another knockout victim of "The Bronze Bomber."
Massively over-publicized surrounding his actual ability, Joshua has been primarily found out since winning an undeserved gold medal in London in 2012.
He lost the final but still walked away a champion. Since then, a combination of passed it and under-skilled opponents have been the order of the day.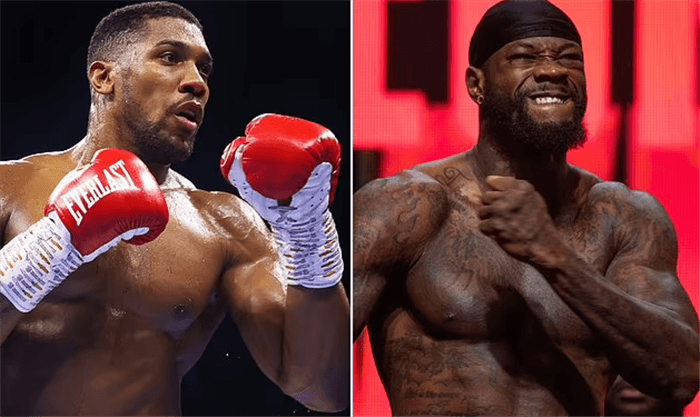 Joshua offers
Promoter Eddie Hearn has still managed to garner legendary status for Joshua in the UK, though. Therefore, he must be commended for that hoodwinking job.
It's been five years of waiting for Wilder, who could finally get his hands on Joshua and lay him flat out on the canvas.
As covered exclusively by World Boxing News, Wilder, and his team have been eager to seal the deal for some time now.
"We have accepted the offer from Team Joshua and look forward to coming over to fight again [last time was Audley Harrison] in front of the great UK fans," Wilder's trainer and co-manager Deas exclusively told World Boxing News.
On accepting a lowball offer to face Joshua in the UK, Deas added: "Deontay wants this for all boxing fans, which is why he accepted their terms.
"We can't wait. Send the contract."
The other side of Wilder's management team, Shelly Finkel, stated to WBN: "The story is straightforward.
"That is Deontay Wilder today, accepted the terms Anthony Joshua's team gave us.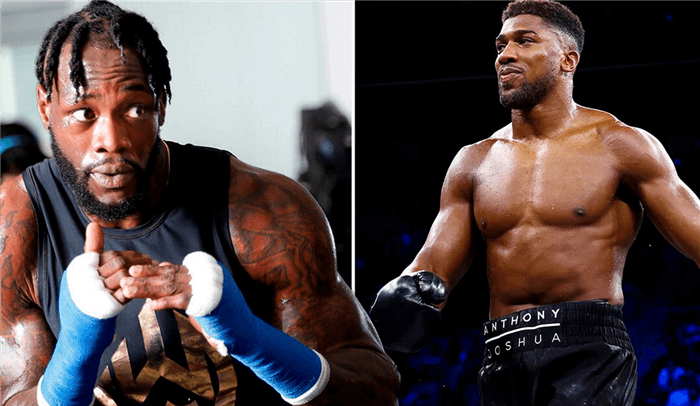 "If for any reason Anthony changes his mind and wants to fight in the US, the $50m offer we have made to him is still there. It's now in Joshua's court.
"They gave us an offer. We hoped they'd accept the US offer instead because there's so much money. But instead, since they haven't.
"We've decided that if you don't want $50m, we will come to the UK and take your offer."
Despite the acceptance, Joshua's team pushed the WBA to mandate Alexander Povetkin and swiftly knocked the Russian out.
Hopefully, this time, Joshua will follow through and finally take his punishment from Deontay Wilder. It won't be pretty.