When you think of iconic wrestler The Undertaker, certain things come to mind.
One, his status as a wrestling great. Two, the sheer size of the man. Three, how damn terrifying the guy is when he enters the ring, and up at number four, the guy's insane patchwork of tattoos.
Of course, like everybody with a tattoo or with everything in life, there is a first time and The Undertaker was no different. He didn't emerge from the womb fully covered in tattoos despite what fans might imagine.
That being said, seeing photos of him receiving his first tattoo still just looks straight up weird.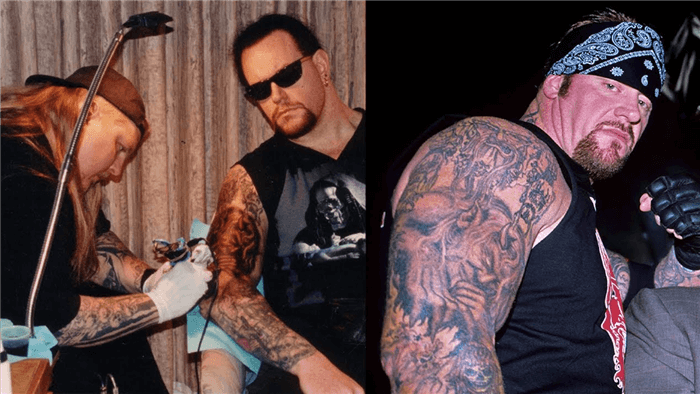 The Undertaker receiving his first ever tattoo
The photo itself can be seen on the WWE Reddit page, and it has certainly got fans talking. Likely taken in the late 80s or early 90s, the photo shows a relatively fresh-faced Undertaker alongside his manager Paul Bearer as he receives his first ever tattoo.
Compare that photo to now, and he's almost unrecognisable. His arms today are covered from top to bottom with tattoos.
The Undertaker's first tattoo was made by legendary tattoo artist vPaul Booth, and it was certainly no minor tattoo to get the wrestler's sleeve started.
Speaking on Steve Austin's Broken Skull Sessions back in 2020, The Undertaker described the experience.
What has The Undertaker said about his first ever tattoo?
"It was no small tattoo. It took up my whole outside of my forearm. That session went on for eight hours and smiling Paul, he was a grinder. He wiped hard and put it in deep."
Such was the size of the tattoo that The Undertaker reportedly had a swollen arm for several days, including during his bout against The Ultimate Warrior.
Despite being told to avoid the arm, The Ultimate Warrior grabbed it during their fight, likely causing a huge amount of pain.
In addition to his manager, it is said that a few other notable people were in attendance at The Deadman's first tattoo. Of course, The Undertaker is known for drawing a crowd and this time was no different as members of the famous Hell's Angels biker gang allegedly showed up to see the tattoo take place.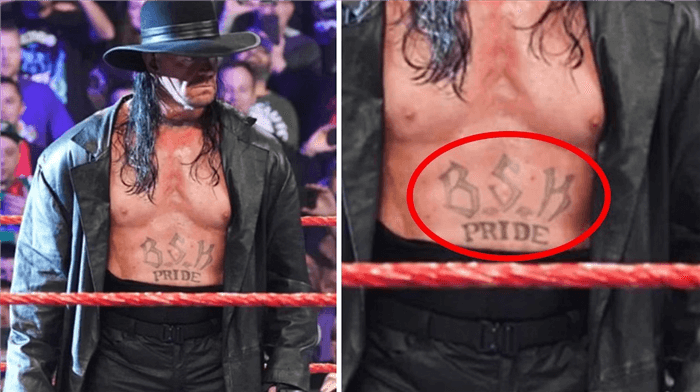 There you have it, The Undertaker wasn't born fully tatted and there is a photo to prove it. It's just a little weird to see him looking so naked.