The year of comebacks is 2023. This year will be remembered for some eagerly awaited returns, including that of Jon Jones and Conor McGregor.
Henry Cejudo's return is one of those. In 2020, Cejudo will end his career as a professional fighter after providing fans some of the most unforgettable moments throughout his six years with the UFC. Triple C, however, was unable to avoid the octagon for very long. He declared his return to competitive combat in 2022.
Later, it was revealed that bantamweight champion Aljamain Sterling and Henry Cejudo will square off in a title match. The match will take place at UFC 288 this weekend. After three years of inactivity, facing the champion is no simple task. Cejudo has therefore been working out and studying from the best in order to get ready for his rematch. Mike Tyson is among these figures.
Mike Tyson teaches the lesson of fear to Henry Cejudo
A 7-month-old YouTube video posted by the channel 'DEEP MMA & BOXING' shows an interaction between Mike Tyson and Henry Cejudo. The video seems to be from Cejudo's gym, probably after Cejudo's training session. In the video, Tyson talks to 'Triple C' and teaches him an important lesson about fear. Even at 56 years of age, Tyson looks incredibly jacked and muscular in the video.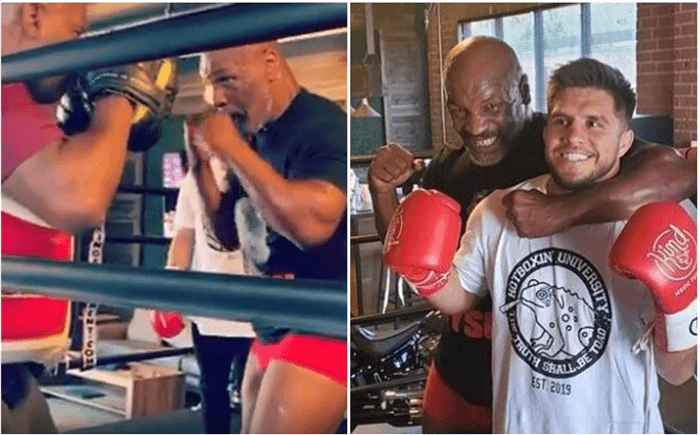 Tyson talks about how important it is for a fighter to have control over his fears. According to the boxing legend, every fighter has some amount of fear stepping into the fight.
"It all comes down to fear, how you control your fear. If you go in there and say 'I am not afraid', you are a liar. We do a job that the world avoids. All their life, people avoid getting into a fight. We get in a fight and boom, we talk like it never happened, we never had a fight. That's how we are programmed."
These lessons were taught to Tyson by his first coach Cus D'Amato. D'Amato trained the 'Iron' Mike Tyson from his early teenage years up until D'Amato's demise.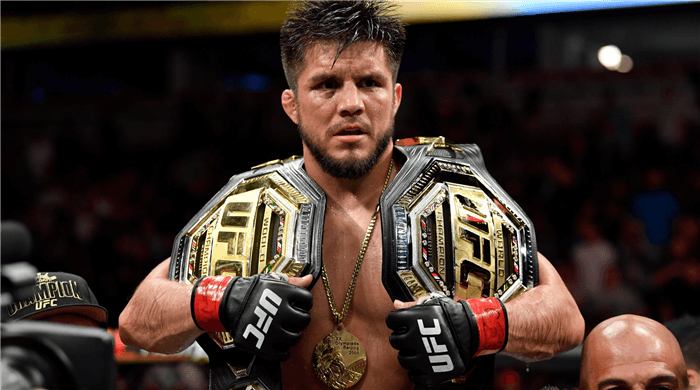 Henry Cejudo's dominance in UFC
Cejudo made his UFC debut in 2014. Over the course of the next two years, 'Triple C' won 4 consecutive fights. This landed him a title shot against Demetrius Johnson at UFC 197. He lost the fight via a first-round TKO, and couldn't even win his next fight against Joseph Benavidez.
The 36-year-old fighter never lost his titles, as he vacated both his flyweight and bantamweight titles due to inactivity.