Mike Tyson was 7. An older boy recruited him to break in through windows of houses earmarked for burglary. As a dweller in the slums of Brooklyn as a child, the hardships he faced in extreme poverty tainted his life later. He set foot in his teens with 38 arrests to his name. At 26, he found himself in the confines of prison cells for three years. Long story short, Mike Tyson's life has been no less than a rags-to-riches story.
Reality took a turn for him when he got into boxing and went on to become one of the best pugilists in the world. In talks with singer Ne-Yo, Tyson revealed a thought he had as a child. And how he never thought he could have everything he ever wanted.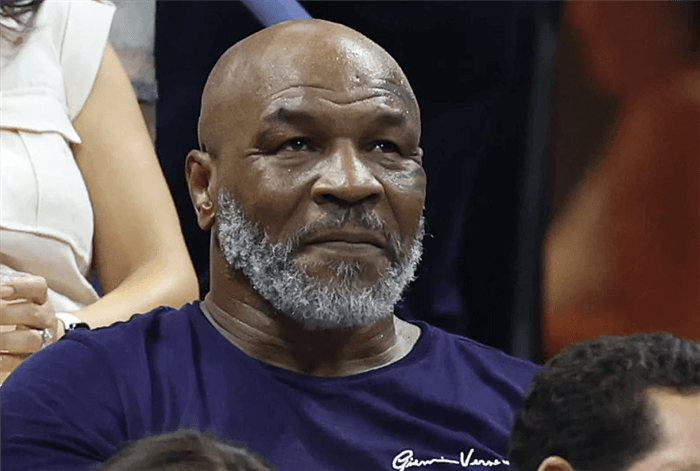 When Tyson thought some things were out of his grasp
Ne-Yo was the most recent guest on Hotboxin' with Mike Tyson, And the 56-year-old former boxer discussed how his life changed, and he achieved things he never thought he could as a child. He also revealed that he never believed that he would be able to buy everything he could think of as a child.
Tyson said, "You know to think of the thing when I was like a little kid brought up in the city. Never in a million years, I thought I'd be in a situation when I was there that I'd be able to buy anything I ever wanted." Living in the environment of absolute squalor in Brownsville, New York, he wasn't hopeful to buy the things he wanted.
He added, "I know that's right, it's real no. That's real; never in a million years, yeah."
It is safe to say that Tyson has defied numerous odds in his life to be in his current position. And he is a source of inspiration to his fans and many people worldwide. 'Iron Mike's' life was full of hardships as he had a traumatic childhood.
How much is Mike Tyson worth as a professional boxer?
It is no secret that Tyson amassed a fortune through his career as a professional boxer, despite losing most of his wealth to reckless spending and unprecedented events. Tyson was one of the world's richest boxers during his prime.
He was reportedly worth about $300 million at a point of time in his career. In 1995, he was the second highest-paid athlete, as stated by Forbes. Tyson has witnessed the highest of highs and the lowest of lows. His life is the epitome of what hard work and dedication can do for a man.