Mike Tyson is ready to make his return to the ring. No, not boxing's famous squared-circle, instead under the bright lights of the WWE.
Iron Mike, who is now 56 years of age, wants to face Logan Paul in a wrestling match – vowing to 'kick his ass'.
In fact, Tyson is so keen on making his return that he's willing to do it all for free.
"Have you ever seen me wrestle before?" he told Forbes.
"I would do it! I would kick his [Logan Paul's] ass, yes I would do it. Even though I love him, though.
"This is what I found out about WrestleMania: Everybody says 'that's fake, that's fake.' But the check is real.
"Deep down inside—don't let [WWE] know—I would do this for free."
Tyson is known well by wrestling's die-hard fan base.
He made his debut way back in 1998 while serving a ban for biting Evander Holyfield's ear the year before.
Later that year, he made a cameo appearance at WrestleMania 14, featuring alongside Shawn Michaels and Steve Austin.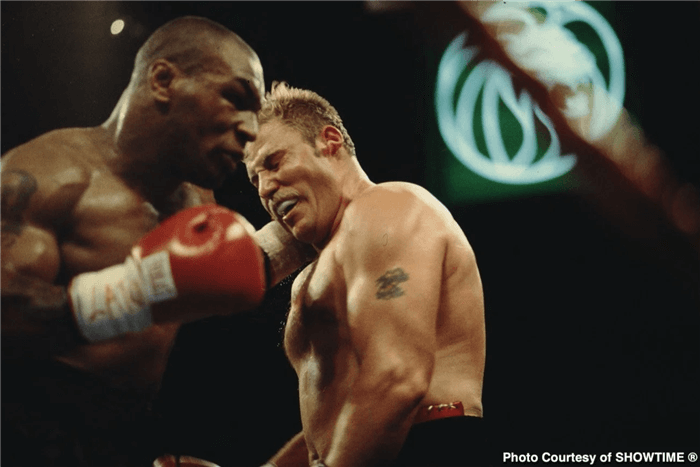 Tyson was also a special guest host of Monday Night Raw in 2010.
But aside from getting in the rig himself, Tyson often talks about his love for the sport and has a good relationship with the superstars themselves and the fans.
YouTuber sensation Paul recently re-signed with the WWE on a multi-year deal.
But while Tyson is a big WWE fan of the sport and Paul is poised to become a huge name, the idea of a boxing match between the two has been floated over a wrestling match.
Tyson made his long-awaited comeback in 2020, taking on Roy Jones Jnr in an exhibition bout.
Meanwhile, Paul has faced one of the greatest boxers of all-time in Floyd Mayweather.
That said, it seems lacing up the gloves isn't too appealing for the ageing warrior.
"I don't think he's really that serious [about a boxing match], but I'm just happy he's receiving the success that he has," Tyson added.
"For my ego, I feel I had so much to do with that."