Mike Tyson unquestionably served as "the face of boxing" after Muhammad Ali. One cannot deny that he played a significant role in drawing people back to the stadium and to their televisions, despite the later personal and professional difficulties he encountered. He has been retired for almost two decades, and he believes that someone else should wear the "face of boxing" crown.
Due to his ferocity in the ring and knockout power, many refer to Gervonta Davis as the Mike Tyson of the lightweight division. The resemblance undoubtedly also stems from the way 'Tank' Davis approaches an adversary. Once he has them in the corner, the opponent has no choice but to collapse due to the severe beating. The twenty-eight-year-old Davis, who was born in Baltimore, already had a renowned name behind an undefeated record.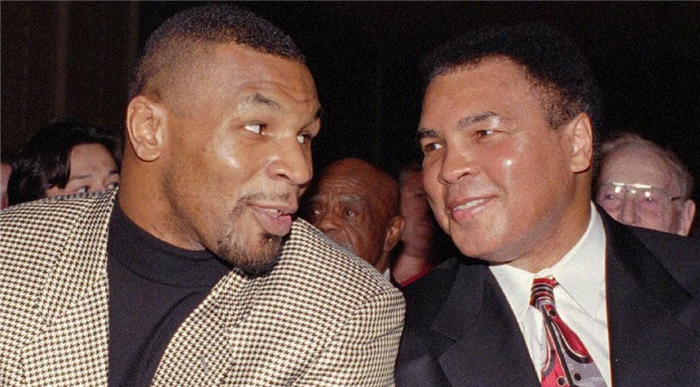 Barring an exception or two, the Southpaw's critics did point out a conceivable absence of opponents with a caliber in his resume. However, that fissure seems filled with the emphatic win over Ryan Garcia. The Californian is a quintessential 'Generation-Z' boxer who enjoys sweeping global popularity because of his dashing Hollywood looks and delectable ring performance.
It seems Mike Tyson had a hunch about the fight's outcome and it turned out to be true. But the non-title fight at 136 lbs catchweight presented a modern quandary. Given the hype, talks, fighters' interactions, and financials, the bout added weight, especially on the winner. Anyone who wins such a big fight must shoulder the responsibility as the 'face of boxing.'
"Gervonta Davis is the face of boxing, but…" – Mike Tyson
So did Gervonta Davis become the 'face of boxing'? While the question remains between a rock and a hard place, as far as the protagonists go, Davis, for apparent reasons, believes so. His response to the question post-fight has reached cult-level status. When asked, "I remember many years ago, we spoke, and you spoke to our production group. You said I've watched Floyd; I watched Canelo. I look at the tapes of Ray Leonard, Manny Pacquiao, all these guys. I'am going to be the face of boxing. Are you now?" And a smiling Gervonta Davis replied, "I'am definitely face of boxing. Abso-f****g-lutely."
Now, he's also got strong backing because Mike Tyson also believes that Gervonta Davis is indeed the 'face of boxing.' TalkSPORT's Michael Benson shared a tweet yesterday, which has 'Iron' Mike's statement on Davis. However, according to the youngest Heavyweight champion, the credit for becoming so doesn't go to 'Tank' entirely.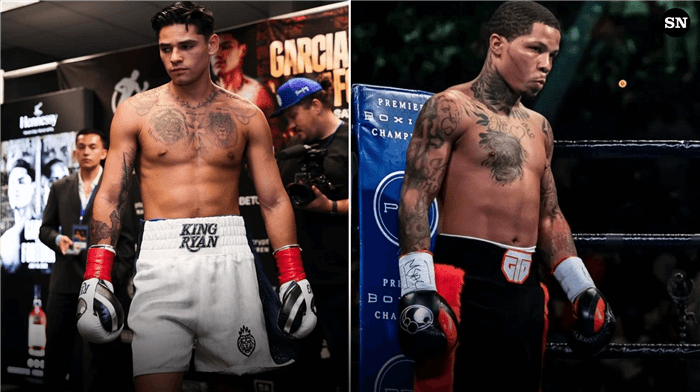 While speaking to 'Pro Wrestling Bits' yesterday, Tyson explained his stand, saying, "Well, listen, he is possible. He is truly right. He is the face of boxing. But that's because Ryan Garcia is the draw, you know what I mean? And that makes him the face of boxing because of the amount of people that he fills in the arena. You know, since that fight, normally Ryan Garcia fans will turn over the Tank fans, and he's gonna have the biggest drawing power….."
Even the other day, Davis' argument received strong support from eminent sports journalist and commentator Stephen A. Smith, who said, "Yes, a legitimate argument can be made that he is the face of boxing…."