Mike Tyson did have a 20-inch neck, and that was likely thanks to his brutal exercises.
'Iron Mike' is known for having arguably the most electric start to a boxing career ever. Tyson began his professional boxing journey as an 18-year-old in March of 1985. Within two years of his first professional victory, he was the heavyweight champion.
Tyson captured the gold in November 1986, scoring a knockout win over Trevor Berbick. The heavyweight was only 20 years old, which made him the youngest titleholder in the division's history. Nearly four decades later, that feat has not been broken.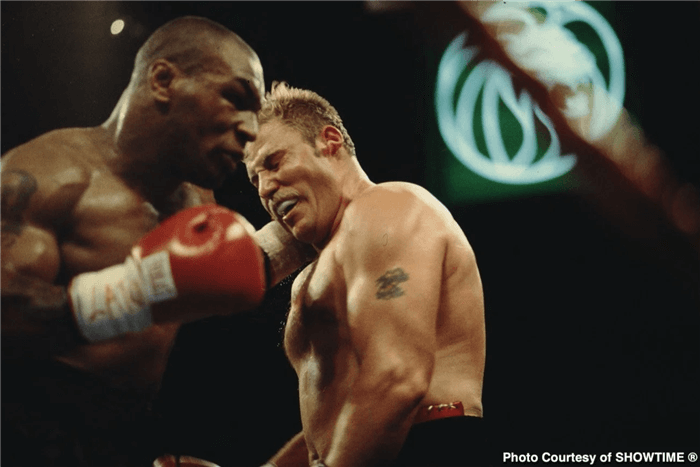 Mike Tyson's electric start to his boxing career was likely thanks to his work in the gym. The heavyweight was coached by the legendary Cus D'Amato, who put the future champion through some brutal exercises. Some of those exercises were neck-related.
Furthermore, some of the exercises that the young heavyweight did were brutal to watch. Tyson would regularly do neck bridges in the boxing ring, but would seemingly go the extra mile when doing so. On some of the legend's stretches, it seems like a miracle he didn't break his neck.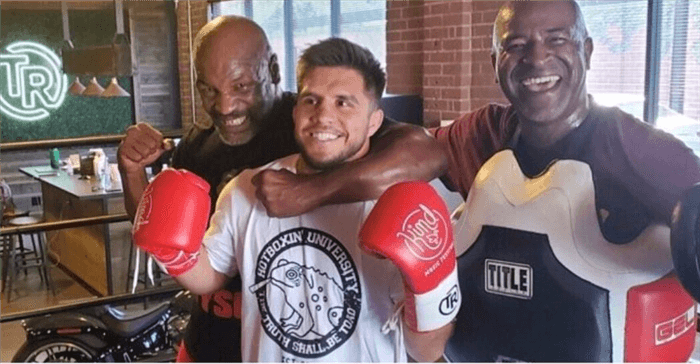 Mike Tyson 20-inch neck: 'Iron Mike' reveals damage from exercises
While Mike Tyson's 20-inch neck was impressive, the exercises cost him in the end.
'Iron Mike' is one of the greatest heavyweight boxers of all time, but his prime ended much sooner than expected. That's likely thanks to his fast rise, as he was fighting in championship bouts in his 20s onward.
Furthermore, the heavyweight legend also took a lot of damage in the gym. While he had some incredible sparring sessions with names such as Evander Holyfield, that didn't do long-lasting damage. Instead, it was his aforementioned neck bridges.
On The Joe Rogan Experience, Mike Tyson discussed his legendary neck exercises. There, the former heavyweight champion admitted that the exercises left him with long-lasting damage. Tyson stated that he would do those bridges for three minutes at a time, and do multiple rounds.
During a previous edition of the podcast, Tyson stated:
"You remember when I used to do those moves on my head? The bridges, they destroyed me, yeah. I would do them for three minutes, stop a minute, do it for three minutes, then I'd do it for five, six, or eight rounds."