It's official. Cody Rhodes and Brock Lesnar are scheduled to lock horns at Night of Champions 2023, where the two will look to beat the living daylights out of each other once again.
Falls Count Anywhere Match
Cody Rhodes and Brock Lesnar's match at this year's Backlash saw them brawling in and outside the ring. However, the bout required them to be inside the squared circle to score a pinfall. Since both stars are expected to engage in an absolute slugfest in Saudi Arabia, a Falls Count Anywhere Match could be a plausible stipulation for their next in-ring meeting.
Additionally, fans might see the two WWE Superstars fight all over the arena as the two stars look to inflict damage on each other. Whether it's a spot on the announce table or hurling equipment at each other backstage, Lesnar and Rhodes are bound to engage in many risky sequences.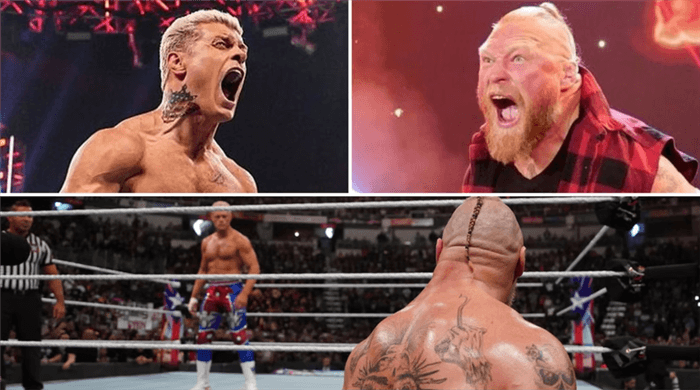 No Disqualification Match
Another stipulation that they could fight under at the upcoming Night of Champions event is a No Disqualification Match.
Cody Rhodes and Brock Lesnar are well-acquainted with this type of bout where anything goes. In line with this, The Beast is seemingly not bound by rules, as he has a penchant for doing whatever he pleases whenever he's in a battle. Like Lesnar, Rhodes can also play dirty to gain the upper hand on his rival.
Fight Pit Match
A Fight Pit Match might also be utilized by WWE creative for Cody Rhodes and Brock Lesnar's Night of Champions match. Instead of the usual ropes and turnbuckles surrounding the ring, the canvas is surrounded by a steel cage and a ledge in the upper section in such bouts.
Considering his MMA background, Brock Lesnar may be at an advantage in such a contest. However, Cody Rhodes has some high-flying moves in his arsenal, which makes him a dangerous competitor against any opponent.
Such a stipulation was seen at Extreme Rules 2022 when Seth Rollins took on Matt Riddle, with former UFC Champion Daniel Cormier as the special guest referee. The Original Bro emerged as the victor in Philadelphia.
Hell in a Cell Match
Another enclosure-themed match, famously known as Hell in a Cell, is also a possibility. Some of WWE's memorable bouts have taken place inside the satanic structure, with the most iconic showdown arguably being Mankind versus The Undertaker at King of the Ring in 1998.
Cody Rhodes and Brock Lesnar already have their fair share of experience competing inside the unforgiving structure. The former even went to war inside it with a torn pectoral muscle against Seth Rollins last year. Their contest was well-received by both fans and critics.
Considering how the two WWE Superstars perform inside the squared circle, a potential Hell in a Cell bout featuring the two competitors could be one for the record books at this year's Night of Champions.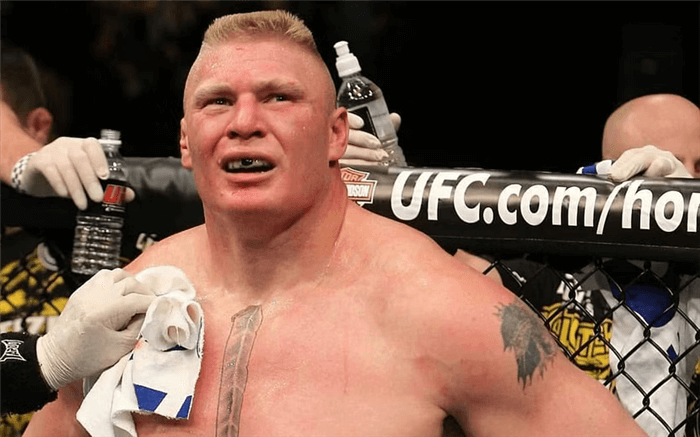 Cody Rhodes and Brock Lesnar could slug it out in a good old-fashioned singles match at Night of Champions
WWE could also book an excellent old-fashioned singles match for Cody Rhodes and Brock Lesnar at Night of Champions. Their recent collision at this year's Backlash is enough proof that no special stipulation is needed for these two competitors to put on a memorable performance.
The Puerto Rican crowd was treated with one heck of a war on May 6, with one of its highlights being Lesnar wearing the familiar crimson mask. Now that fans have witnessed how livid The Beast can be in a heated rivalry, it will be interesting to see how things will go down in their rematch at Night of Champions.