WWE's stance on whether Superstars can or can't bleed on its programming has changed multiple times over the years. Whether someone is allowed to bleed intentionally in a match hinges on a number of factors including who exactly that Superstar is, whether the network airing the show is okay with it, and ultimately how Vince McMahon feels on any given day.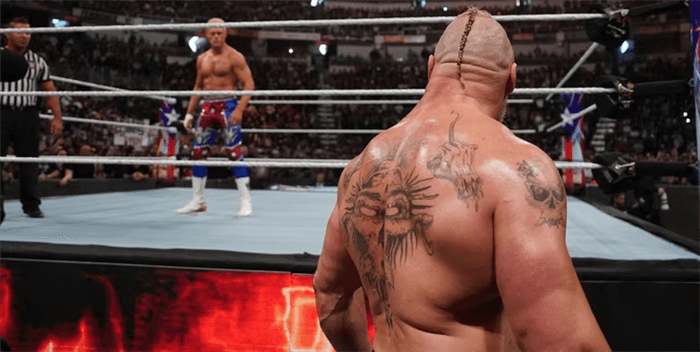 Brock Lesnar Busted Open
The most recent example of someone bleeding in a WWE match, and bleeding a lot, was Brock Lesnar. The Beast went headfirst into an exposed turnbuckle at Backlash and wore a crimson mask for the rest of the match. Where there is blood in present-day WWE there is usually Lesnar, and it's always difficult to tell whether it was part of the plan or if Lesnar has gone into business for himself.
Turns out Lesnar bleeding during his Backlash battle with Cody Rhodes was all a part of the plan. That's according to Fightful Select (via 411Mania). Lesnar bleeding profusely, and seemingly busting himself open the hard way, was intentional and the match went as planned. That report comes amid speculation the ending of the match was changed due to the amount of blood with some even convinced Rhodes was meant to lose.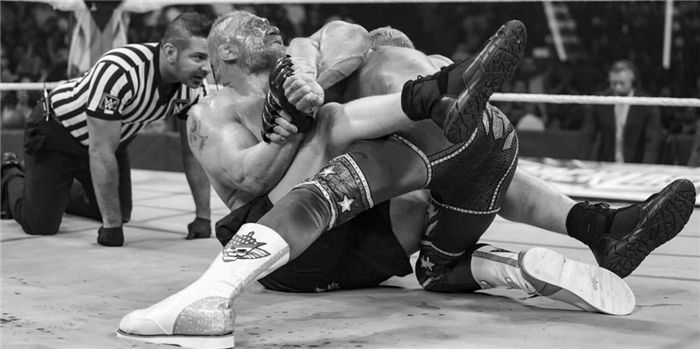 Lesnar Has Already Exacted His Revenge
No, Lesnar was supposed to bleed, and The American Nightmare was always going to win. Lesnar has already exacted his revenge for the defeat he suffered, costing Rhodes his chance to become World Heavyweight Champion. The American Nightmare appeared to have a triple threat that would have moved him forward in the tournament won on Raw when Lesnar pulled him from the ring and F5'd Rhodes through a table.
Lesnar was shown close-up as he challenged a near-unconscious Rhodes to a match at Night of Champions, showing the gnarly stitches he needed to close the open wound right in the middle of his head. As noted, Lesnar and blood where you don't expect it is commonplace. At least this time it was his own blood and not his opponent's.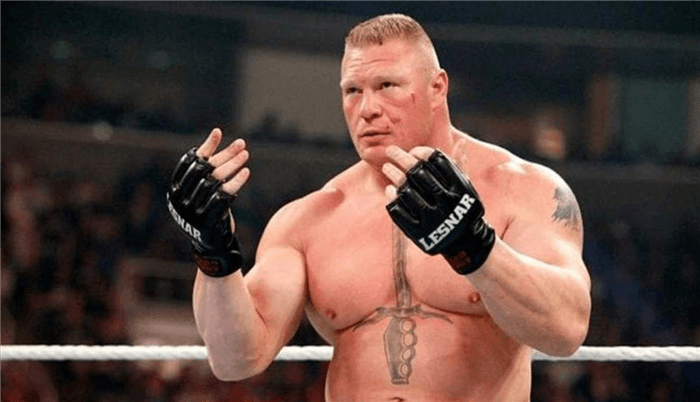 Lesnar once beat Randy Orton by elbowing him repeatedly in the top of the head until The Viper bled, a lot, which led to Chris Jericho confronting him when he got backstage.