The boxing legend Mike Tyson's appearance in the WWE is something that no one could ever forget. The reason behind this is that his one knockout punch at WrestleMania 14 helped Vince McMahon to get back on track. It proved to be a pivotal point in turning the tide of the Monday Night Wars.
But one thing that fans don't know is that it was not the only plan that WWE had for Mike Tyson. Vince McMahon wanted to see the clash between Tyson and Triple H in at WrestleMania 17 which could have been disastrous for 'The Game'.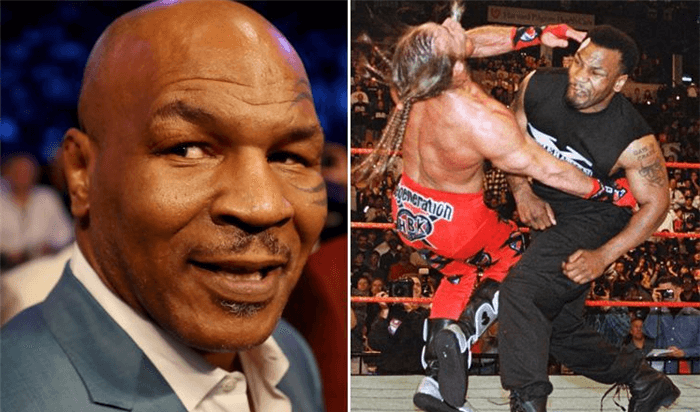 Triple H once revealed WWE's disastrous plan for him
After the huge success of Tyson's appearance at WrestleMania 14, WWE was thinking of putting him against Triple H in a boxing match. It was supposed to be a six-round match with full boxing rules. 'Iron Mike' was a master of this, but for Triple H it was like a worst nightmare.
However, nothing like this happened. Tyson's boxing ban was over and he asked for a huge amount that WWE couldn't pay. The WWE chief content officer Triple H revealed this incident decades later.
"We were going to do six rounds. I don't remember if it was going to be full boxing rules, or whether I was wearing gloves, but it ended up being a deal where the whole thing just would have been a ludicrous amount of money, and it got pushed off.", said Triple H.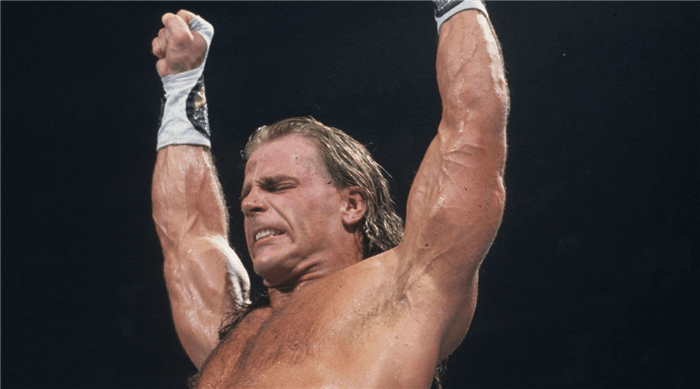 The match would have seen WWE revisit 'Iron' Mike Tyson's history with D-Generation X, on whom he turned at WrestleMania 14, despite being in their corner earlier.
Even though the second Mania appearance of Mike Tyson didn't happen, his first one was enough to turn the tables for WWE.
How Mike Tyson saved WWE?
The WWE CEO Vince McMahon has an exceptional talent for grabbing every opportunity of pushing the company forward. And he did the same in 1997 when he used Mike Tyson's bad luck to bring good luck to his own company.
July 9, 1997, the NSAC banned the former boxer Mike Tyson for biting Evander Holyfield's ear during their match. That time was also not-so-good for the WWE. WCW (WWE's prime competitor at that time) was beating Vince McMahon's company in terms of TV ratings for 83 weeks straight. And when everyone in the company felt helpless, the CEO Vince McMahon came up with a phenomenal idea.
He offered Mike Tyson who was suffering from financial issues, $3.5 million to be part of WWE programming ahead of WrestleMania 14. And Tyson appeared as a guest referee in the main event of WrestleMania 14. During the match, he helped Steve Austin and delivered a knockout punch to Shawn Michaels.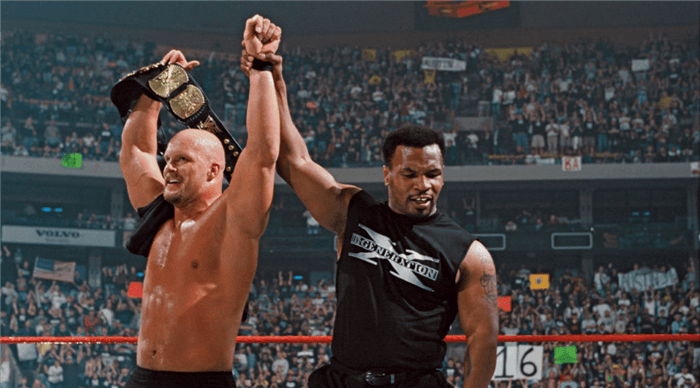 His one appearance brought loads of audiences and the Raw started beating WCW in ratings in that month. And the rest is history.
Boxing legend Mike Tyson biting off the portion of his opponent's ear was one of the most infamous moments in the history of boxing. But for Vince McMahon, it was the major turning point that led WWE to a glorious path.