There was a remarkable upset at WrestleMania 30 as Brock Lesnar shocked a crowd of 75,000 people inside the Mercedes-Benz Superdome as The Beast Incarnate ended The Undertaker's perfect 21-0 WrestleMania streak.
Lesnar had his back against the wall because the streak of The Undertaker, which started back in 1991 when The Deadman defeated Jimmy Snuka at WrestleMania VII, was headline news and was a topic of conversation among many in the wrestling world.
The Beast had a challenge on his hands to end that record, and he pulled off a remarkable performance that broke The Undertaker's unbeaten streak.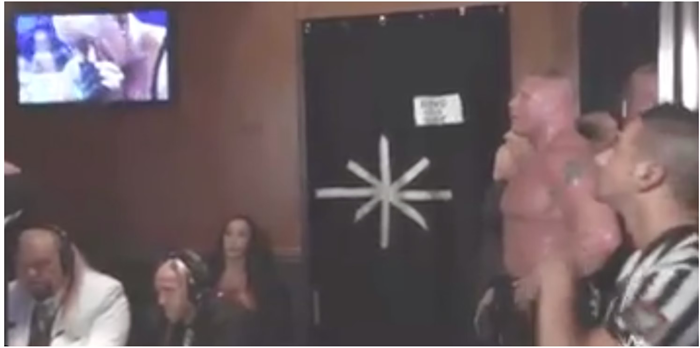 Even though he was heavily involved in UFC back then, what made the victory even more remarkable for The Beast was that he was not in the best of forms, as he was making his return to WWE off the back of losing his UFC heavyweight title to Cain Velasquez at UFC 121 a few years prior.
Brock Lesnar ending The Undertaker's WrestleMania streak
His return was much anticipated, however, those inside the arena or watching on TV could not have predicted what was about to unfold as he produced a performance for the ages.
Known as The Beast, Lesnar, after three F-5's, pinned The Undertaker in 25 minutes and 12 seconds.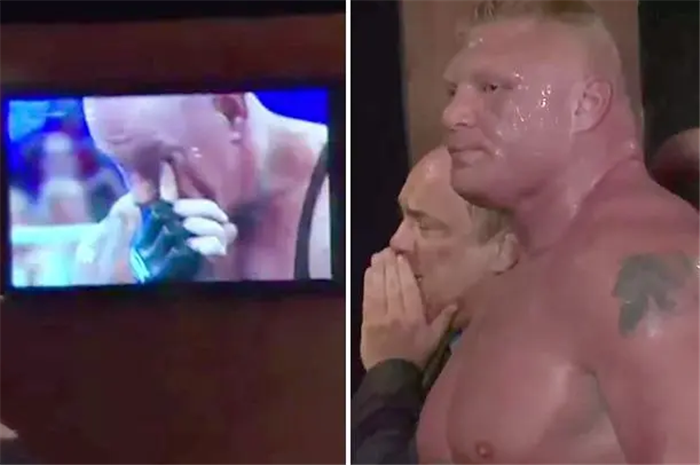 A video, which made the rounds on Twitter back in January of last year, showed a brief clip that was aired on the WWE network's 'Undertaker: The Last Ride', showing an emotional and devastated Brock Lesnar and Paul Heyman watching on backstage as The Undertaker tried to get to grips with the defeat in the ring.
In Gorilla, as it's referred to in the wrestling world, both Lesnar and Heyman can be seen watching the TV screen as 'Taker lay in the ring, trying to recover after the brutal beat down he received at the hands of the former.
Heyman can be seen with his head in his hands, while Lesnar looks truly devastated at the end result. Despite winning, he knew what he had done, he knew how much it meant to end the streak.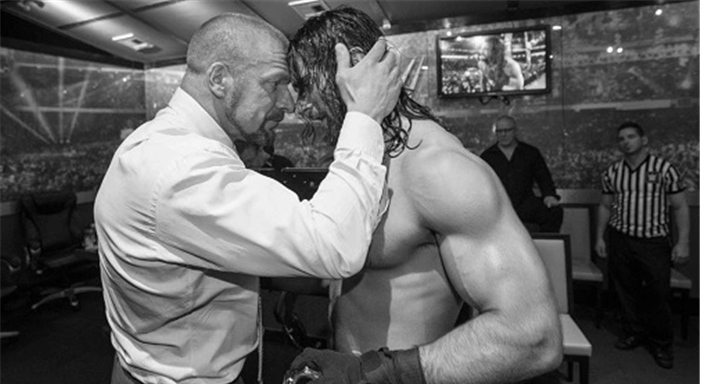 What did Undertaker do at WrestleMania after the streak ended?
Following the loss of his iconic streak, 'Taker fought five more times on The Grandest Stage of them All.
He shared the ring with Bray Wyatt, Shane McMahon, Roman Reigns, John Cena, and then finally AJ Styles.