Tessa Blanchard recently signed a multi-show deal with Xtreme Pro Wrestling (XPW). She will make her debut at the Broken, Beat, and Scarred event on Saturday, May 27th.
While she wrestled some bouts last year for a number of indie promotions, the star has been inactive since the COVID-19 pandemic hit. In October 2022, Tessa noted she was focusing on school.
Tessa Blanchard – Scandals Before Her Break From The Ring
Looks like she is now refocused on wrestling. Tessa, unfortunately, went on a break from the squared circle off of some controversy.
She left Impact Wrestling in 2022 and was stripped of the Women's World Championship. This was due to allegations that she made racist comments and bullied others.
It's important to note that Blanchard denied all these allegations. She also had a falling out with Women of Wrestling (WoW).
Of course, this was after she was announced as one of the stars for WoW's new season. In the end, she left before the season started.
However, there is a silver lining to all this. The star has since made amends with La Rosa Negra, the performer she was accused of making racial slurs to and bullying.
All's well that ends well. At the age of 27, Tessa has a bright future ahead in wrestling.
She began her career in 2014, wrestling for indie promotions. She was only 19 years old at the time.
She did have a small stint in the WWE from 2016 to 2017. She was a part of the Mae Young Classic in 2017 but was eliminated within the first round.
With WWE Hall of Famer, Tully Blanchard as a father, wrestling is in her blood. Here's hoping this fresh start is a step towards new milestones for the female wrestler.
Speaking of women's wrestling and the WWE, a star recently revealed she's left the company.
Superstar Leaves WWE
Long-time WWE star, Alicia Fox, has officially left the promotion. She hopped on Instagram to reveal this to her fans via her IG story.
Fox, whose real name is Victoria Crawford, placed the news shortly after Monday Night RAW was done with their "Brand Draft" episode. See the post below.
During an interview this past February, Fox noted that she was still with the company. In fact, she stated she's been with the WWE for 17 years now.
This was surprising news, as Alicia hasn't wrestled on a full-time basis since the spring of 2019. It's important to note that she did appear in the 2022 and 2021 Women's Royal Rumbles.
Having said that, she hasn't been prominent on TV or storylines for a long while. At 36 years of age, Fox can now head to Impact, AEW, or any other promotion if she so desires.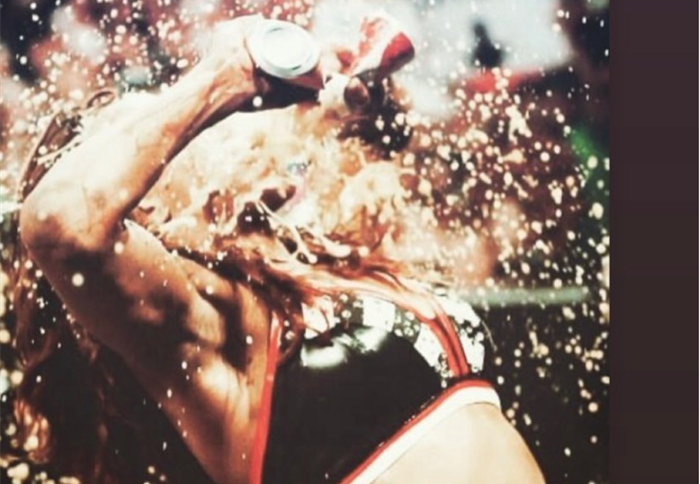 Alicia Fox's WWE History
It's likely Fox has left the WWE because her contract has expired. Although, she's had quite the run.
She signed a developmental deal with the company back in 2006 and hit the main roster in 2008. During her time with the company, she had some notable highlights.
She held the Ohio Valley Wrestling Women's (OVW) title, the WWE Divas Championship, and even the 24/7 title. In 2010, she was also ranked 17 in PWI's Female Top 50 list.