Many fans remember Brock Lesnar and The Undertaker's feud, which resulted in the latter's streak being broken. But there was also a time when The Phenom's former wife got involved in their feud in 2002. During the face-off, The Beast Incarnate even sent a chilling message to his legendary rival's ex-partner.
The Beast Incarnate debuted in 2002 and quickly rose to the ranks of the main roster. That same year, he feuded with The Hardy Boyz, Booker T, Rob Van Dam, and more. Later, he even went up against The Undertaker. Both stars were scheduled to face off at Unforgiven, but things escalated before the event.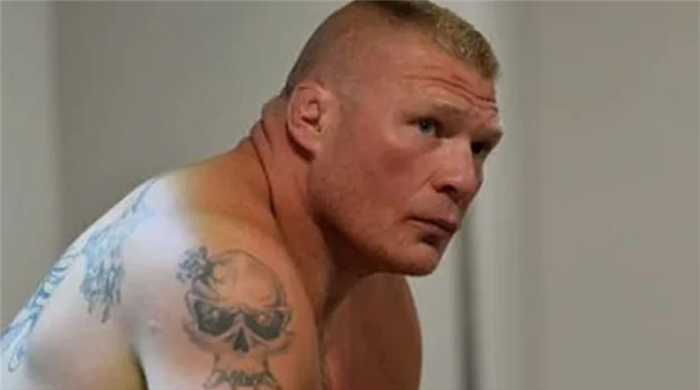 On the SmackDown episode before Unforgiven, Sara, The Undertaker's former wife, was backstage to support her then-husband. The WWE star went on to have a match against Matt Hardy, who had Brock Lesnar and Paul Heyman at ringside doing their best to distract The Phenom. However, they were eventually kicked out by the referee.
The screen later showed Lesnar and Paul backstage with Sara, which prompted The Undertaker to return to the locker room area. Lesnar managed to attack his rival, and before they exited, he whispered to Sara, "Life's a B***h." So with this in mind, Brock Lesnar only "threatened" Sara as part of a storyline.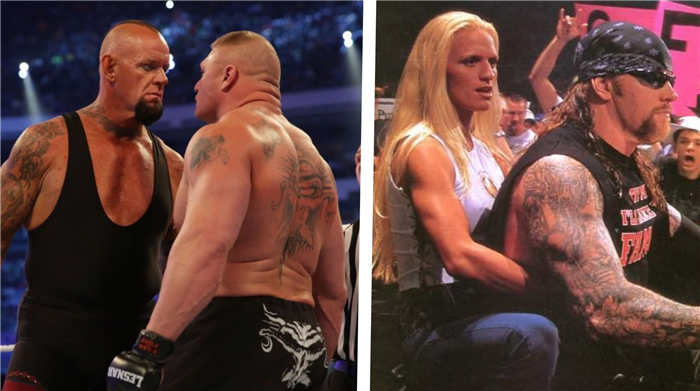 The Undertaker was married to his first wife, Jodi Lynn, from 1989 to 1999. After their separation, he met Sara and was married to her between 2000 and 2007. In 2010, he married WWE veteran Michelle McCool, and the couple is still going strong up to this day.
Brock Lesnar wasn't the only one who came face-to-face with The Undertaker's ex-wife in WWE
While some might have forgotten Sara's encounter with The Beast Incarnate, it might not be the case for her face-off with Diamond Dallas Page in 2001.
Sara made her WWE debut in 2001 when she was briefly a valet for The Undertaker. Footage of someone "filming" her later emerged, and the stalker turned out to be DDP.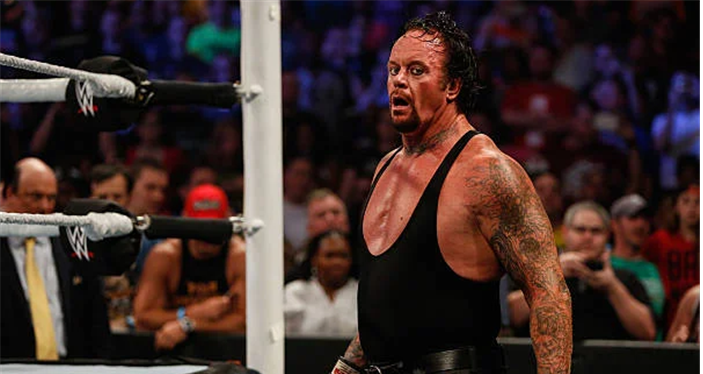 In August of that same year, Sara defeated DDP in a one-on-one match with the help of her former husband. After this, she wasn't seen in the Stamford-based promotion's programming until her encounter with Lesnar.
Since both stars are close in real life, it's no wonder The Deadman trusted his on-screen opponent to feature in an angle with his ex-wife.