KEN Goldin has the golden touch when it comes to sports memorabilia and collectibles.
What started as a hobby for Goldin as a 13-year-old buying and selling baseball cards, first paid for his college expenses and has now become a billion-dollar business for the executive chairman and founder of Goldin Auctions.
When it was founded in 2012, the New Jersey-based auction house generated $800,000 in sales.
Thanks in large part to the pandemic-fueled sports memorabilia boom, Goldin Auctions had $101million in sales in 2020 before surpassing $300m last year.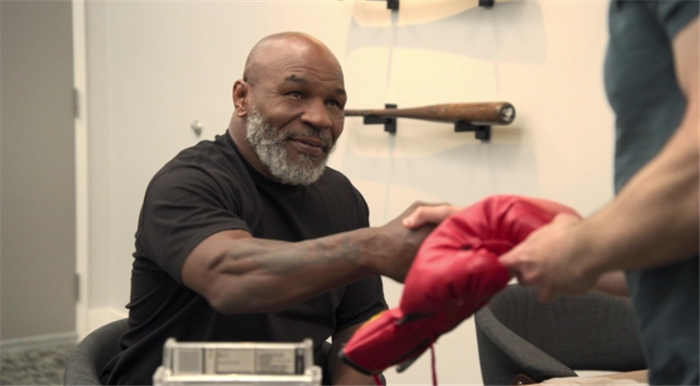 Record deals in recent years include a Mike Trout rookie card for $3.93m and a limited-edition LeBron James card for $2.4m.
It is lucrative work for Goldin Auctions, which keeps a 20 per cent cut of sales, and never a dull day for the eponymous Goldin who has befriended sports icons such as Muhammad Ali and Joe DiMaggio as part of his job.
Other celebrities who make appearances include the likes of Joe Montana, Mike Tyson, Ric Flair, Karl Malone, Drake and Logan Paul.
Goldin cannot give too much away about the series ahead of its launch but he is hugely excited about Tyson's appearance.
"What is Mike Tyson doing in my office?" Goldin says.

"Within the first three minutes of the show, people are going to see an item that most people did not even know still existed that is worth over $10m.
"Everyone is going to be in awe of it."
In the trailer, Goldin and Tyson are seen playing a game of rock, paper, scissors in his office.
"We were negotiating a business deal," Goldin explains.
"I may have a suggestion as to how to negotiate, he may have a different suggestion and that this was part of a compromise on the negotiation."
Goldin is hoping that the series will prove of huge value to his company on an international level thanks to Netflix's global reach.
"We presented the show to Netflix, Discovery and Disney. I met with all of them," Goldin says.
"My instructions were if Netflix wants us, we're going with Netflix because they are the best and they have a worldwide audience.
"We're not just selling American sports, we're selling historical and entertainment [memorabilia].
"I hope tens of millions of people around the world watch the show and go to our site and contact us with their collectibles and buy from us and bid on items."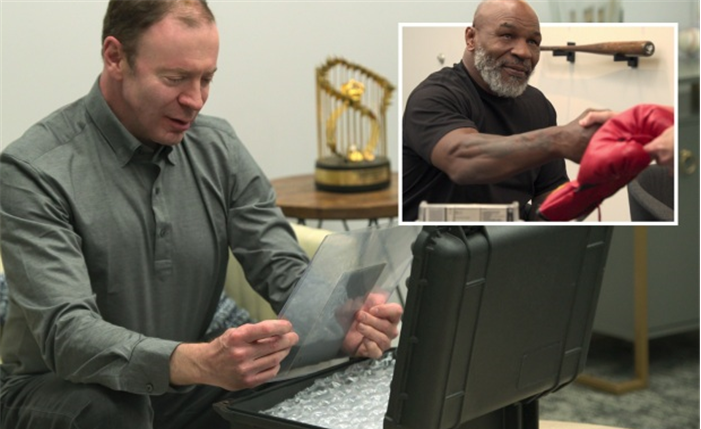 Goldin adds that Brett Oppenheim of the Netflix Los Angeles-focused property docuseries Selling Sunset convinced him to sign with the streaming service.
"He called me up even before I had a deal or even an offer and told me I needed to go with Netflix," Goldin says.
"He said, 'I signed with Netflix and I never have to spend any money advertising for my real estate agency because Selling Sunset does everything for me.'
"He convinced me to go with Netflix even before I got an offer."
Goldin is well known in the collectibles industry but is not a mainstream sports or entertainment personality.
He is aware that his celebrity status may take off, especially if King of Collectibles gains the longevity of series such as Pawn Stars or Selling Sunset.
"If I'm at a sporting event people may recognize me but generally people don't know who I am," Goldin says.
"Everyone tells me [it's going to change]. We'll see what happens.
"Hopefully everyone loves the show and hopefully everyone loves me!
"People tell me that I'm unexpectedly funny. I may not be trying to be but I just am the way I do business.
"Hopefully get a kick out of that."
Most of all, Goldin hopes that viewers of the show around the world will become interested in the memorabilia business and potentially find their fortunes in the hobby.
"I think it will set off a collectibles mania around the world," Goldin says