The Undertaker's memorable exchange with Brock Lesnar at UFC 121 in 2010 will go down as one of the most incredible moments in wrestling and MMA history – but it didn't go down the way the WWE legend thought it would.
In 2010 Lesnar was one of the biggest names in the UFC, having switched to MMA after wrestling for the WWE from 2002 to 2004.
It was with this in mind that WWE president Vince McMahon hatched a plan to capitalise on Lesnar's then massive appeal among UFC fans – send The Undertaker to a UFC event to confront the hulking former wrestler.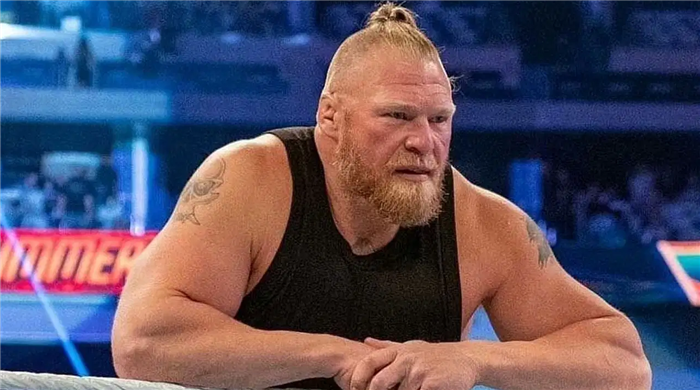 This led to the pair's infamous exchange after Lesnar's loss to Cain Velasquez at UFC 121, when The Undertaker, who was standing in the crowd as Lesnar walked past, said 'You wanna do it?'
Years of speculation about a supposed feud between the pair followed, until The Undertaker himself, whose real name is Mark Calaway, joined MMA reporter Ariel Helwani to discuss the memorable exchange.
In t he interview, the wrestling legend revealed he was only there to stir up interest in a potential return to the WWE for Lesnar – all unbeknownst to UFC president Dana White.
"I was sent there personally to pick a fight," he said.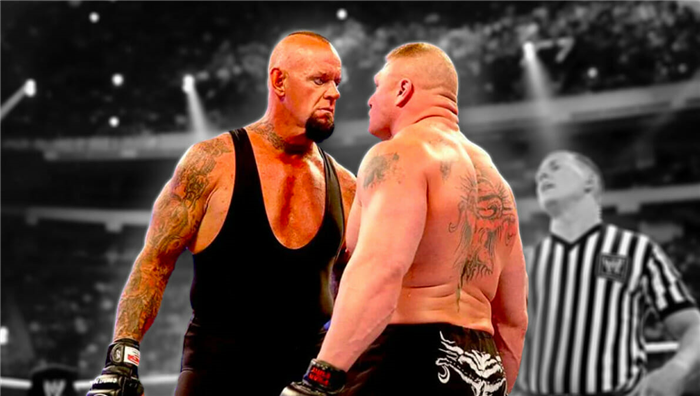 "I was unaware that Dana had no clue what was gonna happen, which I felt horrible about after the fact.
"I thought there had been some kind of discussion between him and Vince (McMahon, WWE president).
"At that time, Brock was so hot in the MMA world, so obviously, it's like, 'You know what? Why not try it'.
"There was no personal animosity really, but it was basically me saying, 'All right, you left our world, I'm gonna come into your world and I'm gonna call you out', and that was it."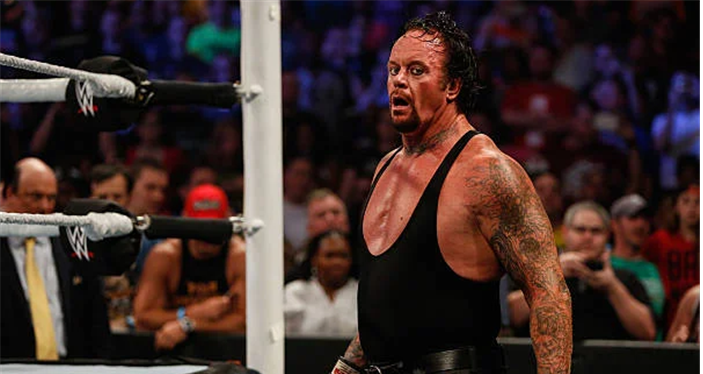 Undertaker's tactic pays off as Brock Lesnar rejoins WWE
While the tactic didn't work overnight, McMahon's decision ultimately paid off.
Lesnar returned to the WWE in 2012, before eventually snapping The Undertaker's 21-match winning streak at Wrestlemania 30.