Mike Tyson had no fear. Still doesn't. The legendary boxer never worried about who he was getting into the ring with. He didn't even flinch when he was wrestling a tiger. Tyson had his way with most of his opponents. There was one man, however, that put a little fear in him. Fortunately for Tyson, he never had to face him in the ring.
Mike Tyson's legendary career
What set Mike Tyson apart from most boxers was that he was feared in the ring, while he showed none. Maybe it was a mind game he was playing or maybe he was just overly confident in his abilities, but Tyson always had that no-fear attitude about him and he didn't hide it.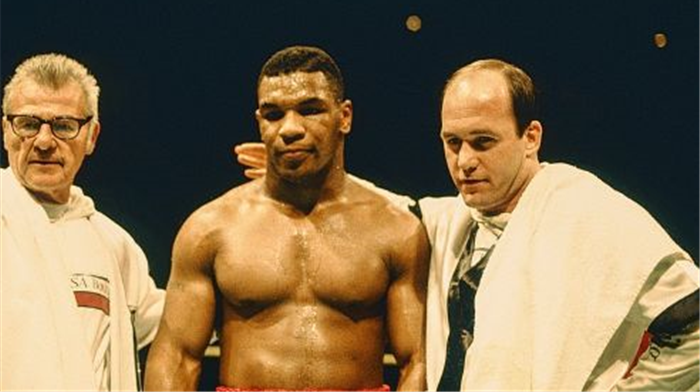 Tyson became the youngest boxer to be crowned the heavyweight champion of the world when he was just 20 years old. A hard-hitting boxer, known as Iron Mike, Tyson won his first 19 fights by knockout and won his first 37 overall before getting stunned by little-known James 'Buster' Douglas back in February of 1990.
After a three-year break from boxing because he was serving time in prison, Tyson came back to the ring. He suffered back-to-back losses to Evander Holyfield in 1996 and 1997 but wound up finishing his boxing career with 50 wins (44 by knockout) in 58 fights.
Mike Tyson's boxing style
Mike Tyson used what is referred to as the peek-a-boo style of boxing where he would duck under the opponent's punches, while weaving around them and landing his own, usually a devastating hook.
Tyson would usually crouch down before delivering his punch. He would use his legs to help provide the power. Tyson was deceptively fast and would move his head quickly, making him a difficult target. He had a great mix of strength, speed, and balance.
Probably Tyson's biggest asset was his aggressiveness which he incorporated with his tremendous skill and strength. Tyson bore comparison to Joe Frazier, Rocky Marciano, and especially Jack Dempsey in terms of his demeanor and his style. But while these fighters were limited technically, Tyson was the complete fighting machine.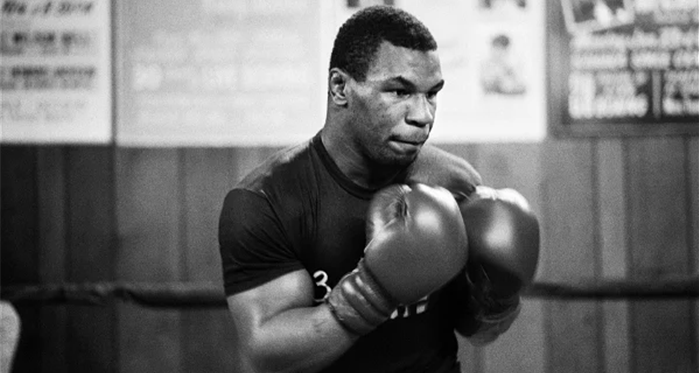 Cus D'Amato was the only man to scare Tyson
Nobody inside the boxing ring ever scared Mike Tyson. The man who helped Tyson when he was in the ring was the one who scared him – his first-ever trainer, Cus D'Amato.
In Tyson's book Iron Ambition: My Life with Cus D'Amato, released in 2017, Tyson said it was D'Amato who petrified him. D'Amato is the man who helped him with his peek-a-boo style and his powerful punches. "I was petrified when I was alone with him," Tyson wrote. "If he called me – 'Mike, I need to talk to you' – I didn't feel good going over to him. That's when he'd start giving me his detailed criticisms of my fights."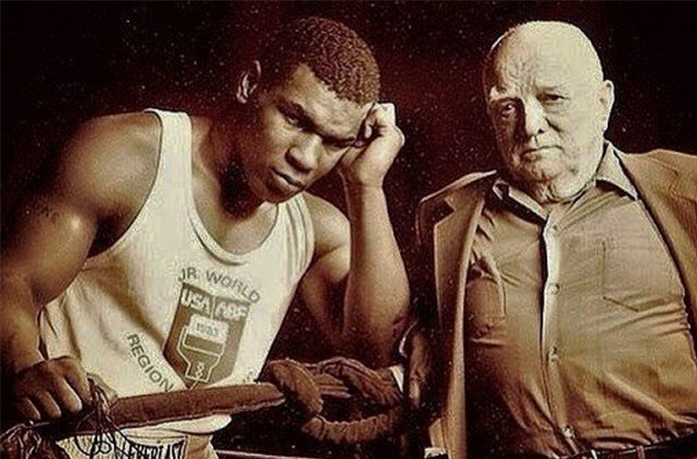 Tyson said the fear of D'Amato was never seen in public. He said after fights, behind closed doors, is when he became scared. "People see the public celebrations of my sensational knockouts but they don't hear Cus talking to me alone after the fight," he wrote."He'd make me feel like s***, play with my emotions. He would put things in your head all day."