As reported by the Telegraph's Jon Swaine, Mike Tyson entered some of his major fights high on drugs and took extreme measures to avoid testing positive for the illegal substances.
Swaine documents some of the more powerful lines in Tyson's memoir, beginning with the fighter's shocking 2004 loss to Danny Williams.
"I was a full-blown cokehead," wrote Tyson, who admitted to using the drug until shortly before the bout began.
Tyson also notes that he first tried cocaine at age 11 and was given alcohol for the first time as a baby, marking the apparent roots of his habitual indulgences in those vices.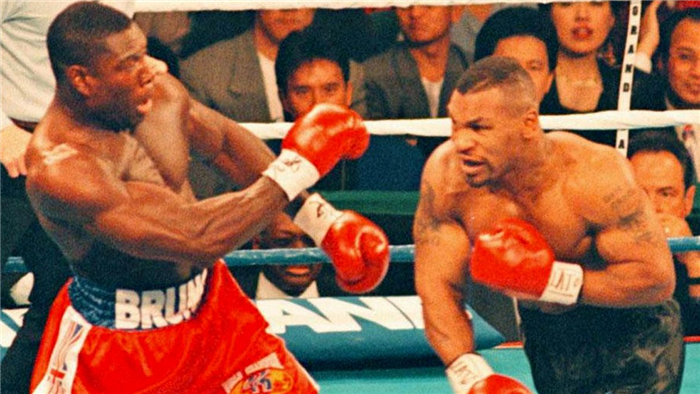 Then there was the method Tyson used to avoid testing positive for drugs, per Swaine:
[Tyson] said that he was high before taking to the ring for a match against Lou Savarese in Glasgow in June 2000—and came up with an ingenious method to prevent detection by the sport's official testers.
Confessing he had taken "blow" and "pot" before the bout, he said: "I had to use my whizzer, which was a fake penis where you put in someone's clean urine to pass your drug test."
He blamed a $200,000 fine for testing positive for marijuana after a 2000 fight against Andrew Golota in Detroit on the fact that he was tested before having a chance to get the 'whizzer' from a member of his team, whom he claims typically carried the device from fight to fight.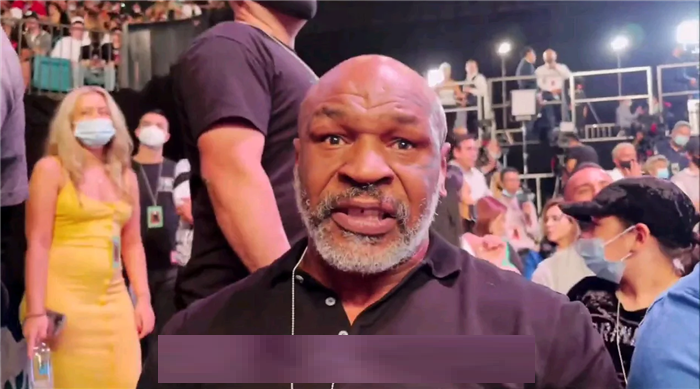 When Tyson got into a brawl before a January 2002 fight with Lennox Lewis, he explained that cocaine was to blame for his actions, which included biting into one of Lewis' legs.
"I lost my mind," said Tyson. "I looked over at him and wanted to hit the motherf***er."
Although it appeared Tyson was clean after several years in rehabilitation, the 47-year-old revealed in August that he had nearly died due to his alcoholism and had been lying about his sobriety.
Living the fast life was impacting Tyson as early as 1989, when he took on Frank Bruno for the first time. Tyson wrote that he was in bad enough shape that Bruno should have beaten him, but he managed to emerge victorious on a fifth-round TKO.
Tyson also wrote on his infamous biting of Evander Holyfield's ear in 1997. He says continual headbutts drove him to the bizarre act.
Swaine's report touches on another aspect of Tyson's roller-coaster life, including the boxer's financial tribulations. Tyson was perpetually on the brink of "financial ruin" even though he earned tens of millions of dollars per fight during the apex of his career.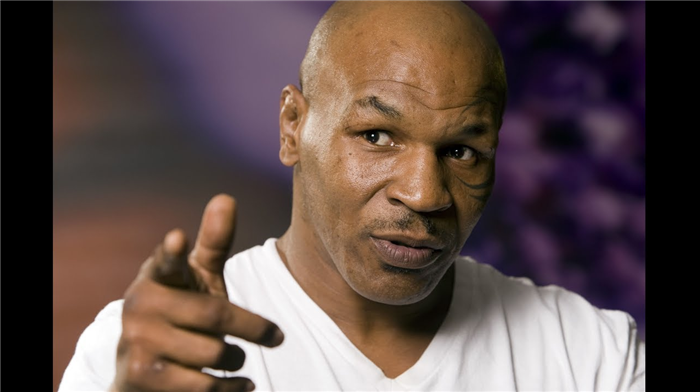 Tyson was the youngest ever to win the WBC, WBA and IFC heavyweight titles. He retired with a record of 50-6 with 44 knockouts.
For as much in-ring success as the legendary boxer had, he experienced just as much controversy out of the ring. Based on these details, however, it seems some of those out-of-the-ring issues found their way into Tyson's bouts as well.