Wherever he lands, tongues start wagging. Such is the effect of Mike Tyson. And that's precisely what happened when fans came across a pic of the boxing icon in the company of another legend, his friend, wrestling star Ric Flair, at the American Airlines Center in Dallas. They were there to watch Dallas Stars taking on Vegas Golden Knights. The photo, shared by Flair, has the boxing and wrestling champion donning the No. 18 jersey of Stars' Max Domi.
But the person standing in the middle, between Tyson and Ric Flair, spiced up the conversation.
The message on Alex Ovechkin's Facebook page read, "Mike Tyson, Ric Flair, and Max Domi.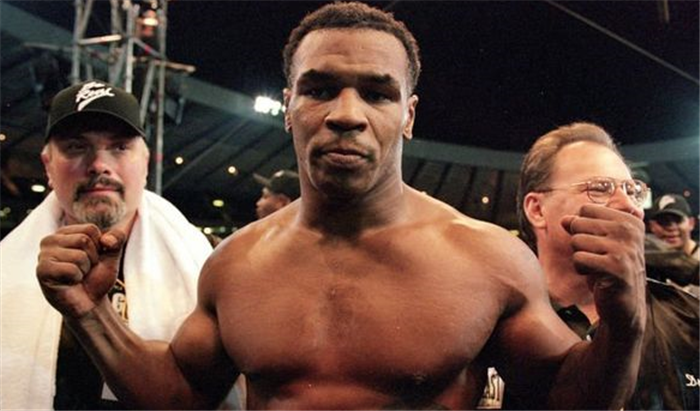 The Bad Boys In Dallas Tonight Supporting Max Domi & The Dallas Stars! WOOOOO!" But soon, messages started blustering in talking about the pic in general and in particular about the person accompanying the legends.
Laughing loudly, user Matt states that everyone's so punch drunk that they cannot recognize people by their pics! "They are so baked that they don't even know who they are! Lol." He said. That's when a few started pitching in individually, clarifying that the person standing in the middle was not Max but his father, former ice hockey player Tie Domi. For instance, user Kevin Anderson said, "It's actually Tie Dimi, Max Domi's Dad."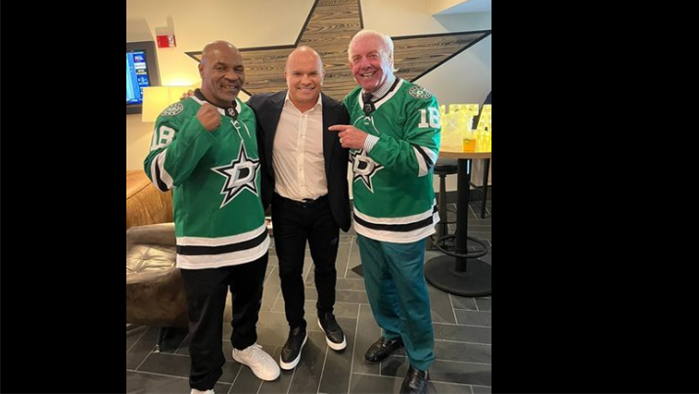 But then many decided to piggyback on the pun. Like user Neil Bristol who urged Max Domi to prepare for the game! "Shouldn't Max be getting ready for the game?"
Then Allan Hawthrone felt that Max appeared way too old after his trip to Dallas, "Wow, max looks like he aged 20 years since going to Dallas."
Finally, Ekiona Banksland is sure that if that's Max Domi, he will not spend any time in the ice rink, "If that's max! Well, then, he is not getting any ice time! Lol!"
The following user decided to make sport of 'Iron' Mike's presence. He said that, finally, there's a team coming up at the corner, but unfortunately, Tyson isn't scheduled to fight tonight. Hence he may as well leave the place, "Now there's a crew. No, Mr Tyson, you're not in tonight's lineup. Then run."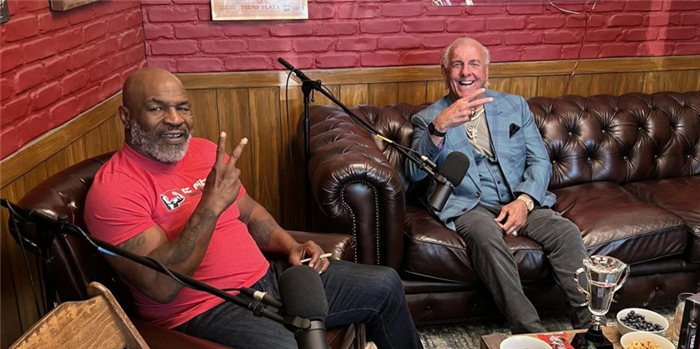 User Dan White wants everyone to imagine what would happen if Mike Tyson put on skates.
Max Domi's worries will undoubtedly increase: "Imagine Iron Mike on skates! Might make Max nervous."
Finally, making a crack at the photo, Blair Skulmoski mentioned that the pic displays two champions surrounding a punching bag, "Two champions and one punching bag."
But, according to Timothy M Colvin, it's a sandwich entirely out of place, "That's a wrong sandwich." In the end, it seems both the boxer and the wrestler had a whale of a time with 'Iron" Mike playing around with the towel and cheering.