One of the best boxing fights in history was paid homage on the latest episode of Hotboxin' with Mike Tyson, where the guest of the episode.
Tommy Davidson asked Mike Tyson his views on one of the controversial results of the 1980s.
They talked about the fight between Edwin Rosario and Hector Camacho, where Camacho was declared the winner by a split decision.
This sprouted a debate among the fans, as according to a lot of them, Rosario was the winner and it wasn't a fair decision. Now, Mike Tyson has given his verdict on that bout.
The fight happened on June 13, 1986, at Madison Square Garden, New York.
This fight became a big deal in Puerto Rico, as both boxers were from the same heritage.
And fans were interested to see who'd come forth as the winner, and grab the WBC World Lightweight Title.
The title was earned by Camacho in 1985, and he was defending it for the second time, against Rosario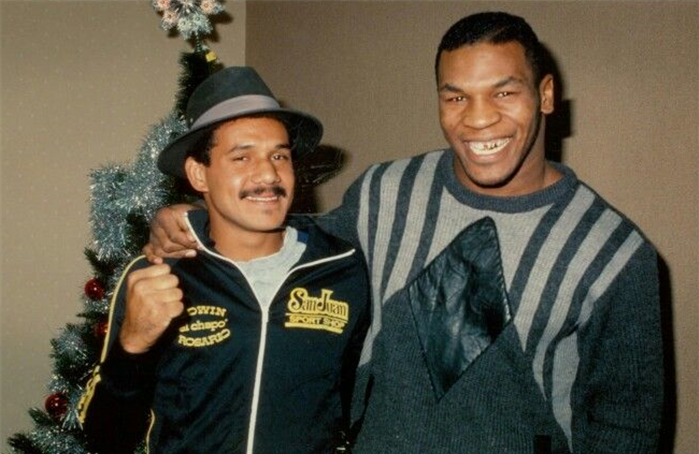 Tommy Davidson was talking about his all-time favorite boxer, Salvador Sánchez, and Mike Tyson told him how he was recently talking about him, and praised his skills.
Just before this, Mike Tyson said that he wanted to be like "those guys" who "can beat you to death."
Then Davidson drove the conversation in a different direction, as he wanted to hear his opinion on the controversial bout between Camacho and Rosario.
Mike Tyson replied without blinking an eye, saying, "I was at that fight. Rosario won that fight.
He won that fight. He won that fight." This made Davidson stand up from his feet and he went up to Tyson to give him a high five.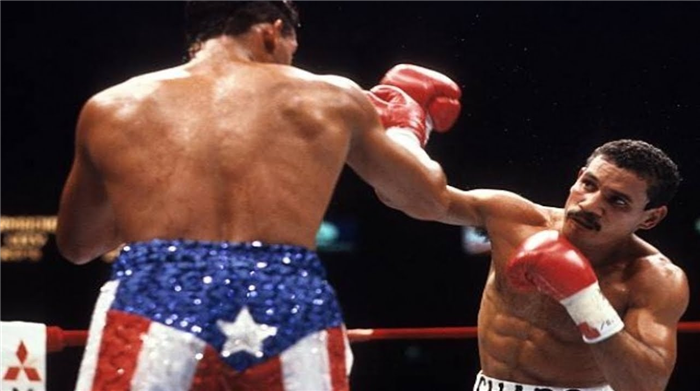 He screamed in the studio, as Tyson ended the debate after almost 36 years. Davidson agreed to Tyson's verdict and said, "He [Edwin Rosario] won it easily yeah, they just gave it to the more popular guy." Meanwhile, Tyson also gave credit to Camacho as a boxer, and how he was a great boxer. Even though he won controversially against Rosario, that doesn't lessen his legacy in any way.
Tyson and Davidson talk about the boxing abilities of Camacho and Rosario
Davidson talked about his reasons for liking Rosario. And he stated that he loved that he could easily change his stance and fight in both manners, Southpaw as well as Orthodox. Mike Tyson pitched in between and talked about how intimidating Camacho was, as a fighter.
Tyson said, "But Camacho is a bada**. He was a bully, he was bad." Davidson agreed but he stated that the night he fought Rosario, Camacho was caught up with his opponent.
Tyson stated, "Yeah we all have a bad night." So Tyson considered Camacho on a high pedestal, despite his controversial win against Rosario.