Gervonta Davis reminds some boxing fans and analysts of a lightweight version of Mike Tyson:
However, Tyson dismissed the comparison with a snarky remark. He said, "But, the way which he catapults himself, it's almost like a gun being fired.
He flies right into you with every ounce of power.
I understood them now when they say he fights like Mike Tyson 'cause he flies through the air which is normally bad positioning.
You have no power in the air." He ended his answer with a remark about Davis getting in trouble with the law. He said, "Just getting in trouble with the law. Other than that no."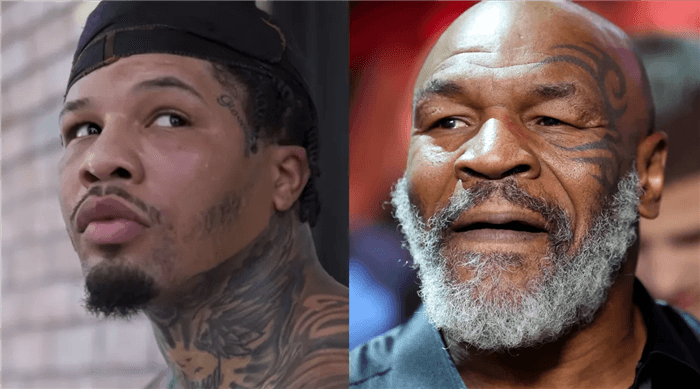 Tyson discussed the contrasts in their fighting philosophies:
He understood why the boxing community attempted to compare Davis' fighting style to his own. However, Tyson feels that getting in trouble with the law remains their only similarity. He praised Davis' boxing ability and picked him to defeat Ryan Garcia in their blockbuster boxing clash.
Gervonta Davis defeated Ryan Garcia in the seventh round via TKO. Garcia had no answer for Davis' counters and body shots. Eventually, in the seventh round, Davis dropped Garcia with a body punch to secure the victory. Davis remains undefeated in his professional career.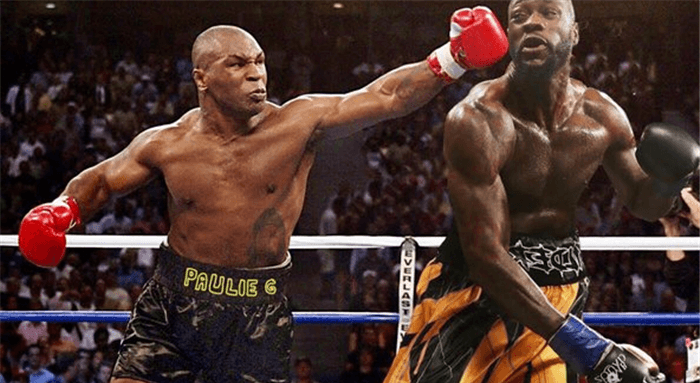 Gervonta Davis disrespects Bernard Hopkins in front of Mike Tyson:
Mike Tyson appeared at the Ryan Garcia vs. Gervonta Davis fight weigh-ins. The audience gave a warm round of applause to the legendary boxer. Retired boxer Bernard Hopkins joined Tyson at the event. However, Gervonta Davis had some harsh words to say about Hopkins.
He said, "Nobody's worried about his old *ss. He needs to sit back and let the youngins do it." At the weigh-ins, Davis got heated at the retired boxer. "I don't give a f*ck! Don't touch me," he told Hopkins.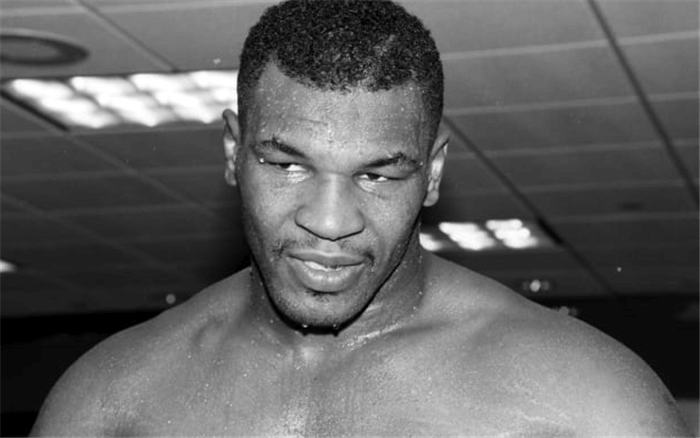 This isn't the first time Davis ruffled some feathers with great boxers. Earlier, Davis commented on the comparisons between him and Mike Tyson. He stated that he was better and more skilled than the legend. If Davis can stay undefeated throughout his career, he can argue about being better than Tyson.