Muhammad Ali is the least arguable greatest athlete of all time. The world's first superstar athlete had transcended his image of the Godly sports persona to ever walked the earth to a civil rights hero who risked it all for world peace.
Most sports fans know his contribution to both — Boxing as a sport and the civil rights movement. However, only a few know about his attempt in popularizing MMA.
The man traveled across the world to go to Japan and fight one of the top wrestlers and mixed martial artists of the time, Antonio Inoki. The legendary NBA big man, Shaquille O'Neal, recently refreshed that memory and shared the clip of Ali fighting Antonio Inoki.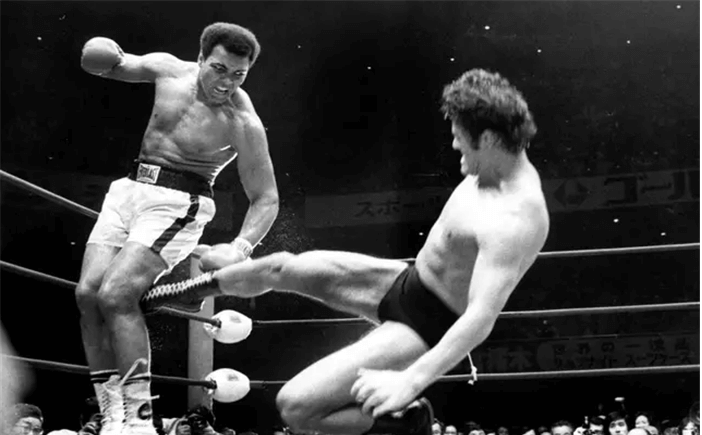 Muhammad Ali's first MMA fight:
Back in 1976, when was done beating Sonny Liston, Joe Frazier, and George Foreman of the world, Ali tried his hands at a sport that required much more than his hands.
It was when mixed martial arts was in no competition with the top sports in the world. Let alone boxing, which was the biggest one at the time.
Ali, as unpredictable as he was, took on an exhibition MMA event in Japan against Muhammad Hussain Inoki, popular by his stage name 'Antonio Inoki'.
That fight, as entertaining as it was, with Inoki keeping far away from Ali's punches by keeping his back on the floor ring for the entirety of the match, was declared Ali's most bland fight by the New York Times.
But it served the purpose quite better than anyone would have imagined. Not only did Inoki become one of the most famous athletes in Asia after that bout, but also attracted WWE (then WWF) superstars like Ric Flair to come to Japan and won the WWF championship against them.
This fight also severed as a big stepping stone for the growth of MMA as a sport throughout the world. Nobody would've imagined that it would one day outgrow both Boxing and Wrestling in less than 50 years.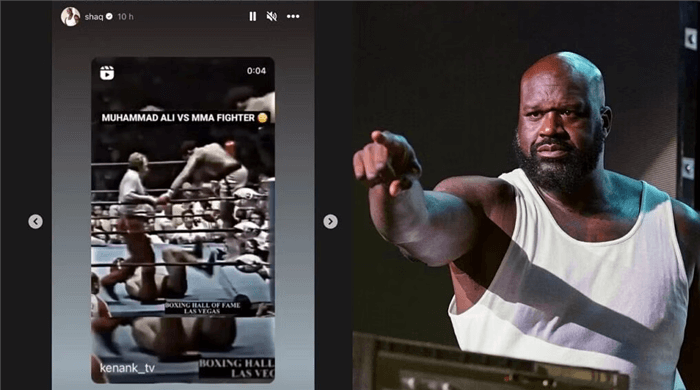 Ali and Shaquille O'Neal
Shaquille O'Neal, a retired professional NBA player who won 4 NBA titles, 3x Finals MVPs, league MVP, and 15x All-Star Selections, grew up in a household that inspired him to idolize Muhammad Ali.
After retiring from the NBA as probably its most dominant player, he became a successful businessman with around $400 million net worth.
The man has all kinds of investments in his portfolio along with ownership rights to the royalties of celebrities who are no longer with us.
Muhammad Ali tops that list, followed by Marilyn Monroe, Elvis Presley, and more. The man reportedly spent roughly $135,000,000 to close all of them.