In December of 1974, Muhammad Ali was invited to an interview with ESPN
Muhammad Ali is one the greatest athlete to ever walk on the face of the Planet. Back in 1974, he was at the peak of his powers managing to defeat Joe Frazier and George Foreman in the same year.
On the show, Ali was asked by Alan Hubbard from "Sportsworld Magazine" which fighter from the past could have given him a tough time. Ali replied, "The toughest fight would be the man who is the hardest to knockout …a fellow who had no style just a bull Rocky Marciano …he would be the most trouble I think."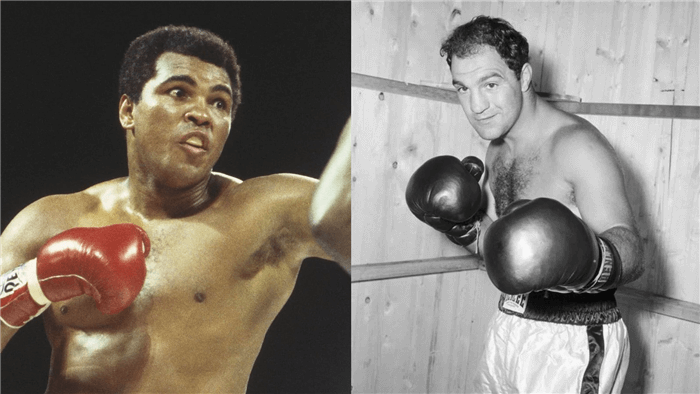 Rocky Marciano is renowned for retiring with a 49-0 unbeaten record, 43 of which came by way of knockout
Marciano was a very difficult fighter to face who would always advance, pressing his opponent, regardless of how many of his strikes missed or how many strikes he had to endure.
A flight between Muhammad Ali and Rocky Marciano would have been epic if they were from the same generation.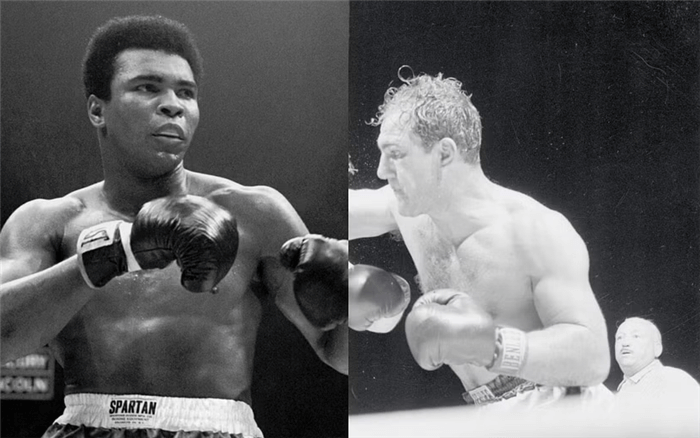 When Muhammad Ali and Rocky Marciano faced each other in a movie
Murray Warner, a radio producer, attempted to orchestrate a fictional match between Rocky Marciano and Muhammad Ali in 1969.
The two heavyweight superstars squared off in the fight, called The Super Fight, over the course of 75 mock rounds of one minute each. The video was then combined to create the impression of a real boxing contest.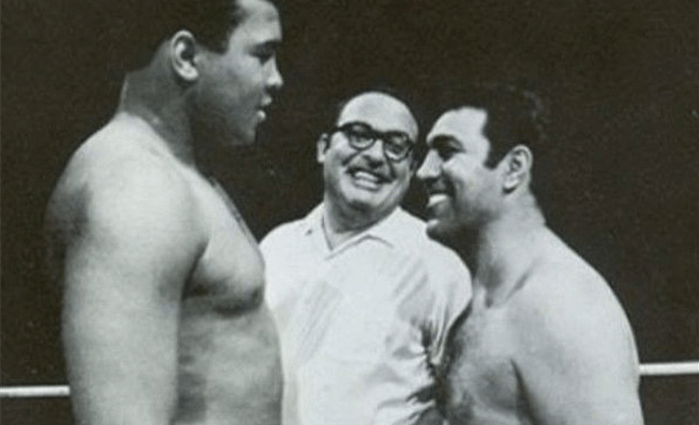 Rocky Marciano had long ago retired from boxing in 1955, while Muhammad Ali was still serving a three-year ban at the time of the shooting of this fight. The outcome of the fight was created by computerized data and formulas.