Jake Paul has sensationally challenged Tyson Fury to fight Francis Ngannou in an extravagant two-fight deal.
Ngannou has joined the PFL following his UFC departure, having signed a lucrative contract with the MMA promotion.
But he intends to have a bout inside the squared circle before he makes his PFL debut next year.
'The Predator' has eyed the likes of former world champions Anthony Joshua and Deontay Wilder as he seeks a big-money boxing showdown.
Paul, however, wants to see him take on WBC world heavyweight champion Fury and proposed a two-fight deal.
He wants one bout in boxing and one bout in MMA and wants the fights to take place in the UK and Africa.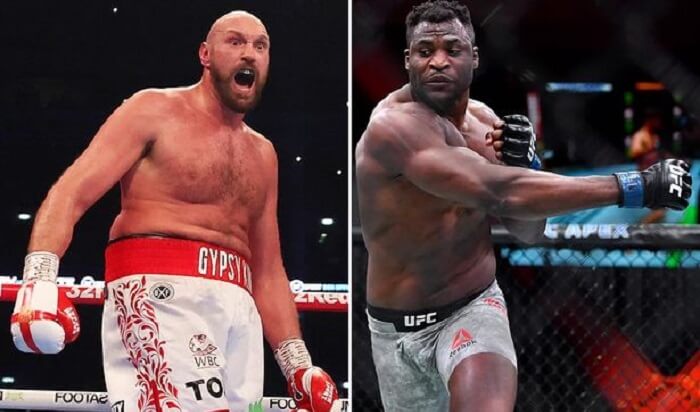 On Twitter, he wrote: "This would be iconic. 2 fight deal – boxing and mma. Francis Ngannou vs Tyson Fury.
"One fight in the UK, one fight in Africa. I know Francis is man enough to get into the boxing ring. @Tyson_Fury you man enough to get in the cage?"
Fury hasn't fought since his victory over Derek Chisora last December and seems eager to return to action. But he still hasn't got a fight date as a host of opponents continue to call him out.
Paul, who also has a deal with PFL, welcomed Ngannou to the company and wants to see them work with the UFC to put on a blockbuster event.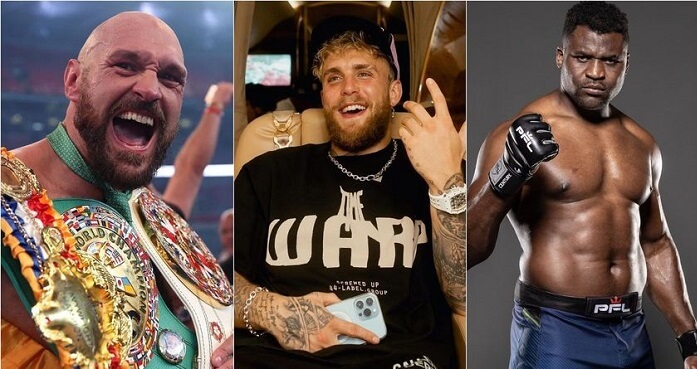 But it appears the ex-UFC heavyweight king wants a clash against Joshua, having spoken to promoter Eddie Hearn while touting Africa as a potential destination.
"Anthony Joshua is a fight we like," said Ngannou on The DAZN MMA Show.
"We spoke with Eddie [Hearn] once but that was when Joshua was about to fight Franklin. If we bring this to Africa then it is going to be massive.
"I think this will get him excited, that he can fight in this continent."