The infamous interview in which Mike Tyson's ex-wife, Robin Givens, accused her former husband of domestic abuse live on TV while he sat next to her will feature prominently in the first episode of a new documentary on the former heavyweight champion of the world.
Tyson and Givens were married in February 1988 but their marriage was short-lived and the two separated almost exactly a year later. Seven months into their marriage, the couple laid their issues bare on national TV during an extraordinary interview with Barbara Walters of ABC's 20/20.
With Tyson by her side, Givens, who starred in ABC's sitcom Head of the Class, described being married to the then-heavyweight champion of the world as "torture, pure hell, worse than anything I could possibly imagine."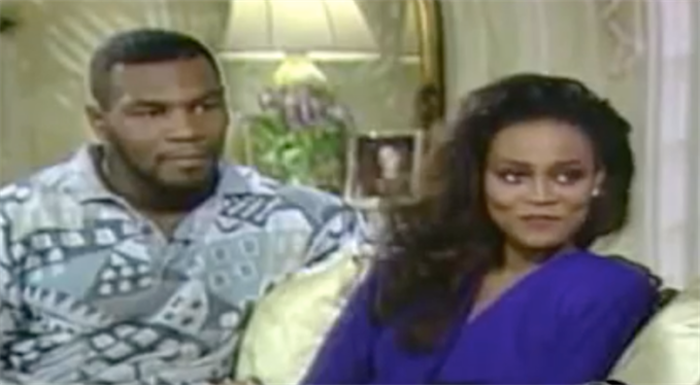 In the interview, Givens said Tyson had an "extremely volatile temper," adding he had severe mental issues and that he had hit her.
"I think people see that [Tyson's temper] about every three months," she said.
"He's got a side to him that's scary."
"He shakes. He pushes. He swings. Sometimes I think he's trying to scare me."
Asked by Walters to respond to rumors Tyson had chased her and her mother, Ruth Roper, during a trip to Russia, Givens replied:
"There are times when I thought I could handle it, and just recently, I've become afraid. I mean very, very much afraid. For instance, in Russia, I was afraid. Michael is a manic depressive."
A week prior to his appearance on 20/20, the New York Post quoted Tyson as saying he had been diagnosed with manic disorder. The paper added the boxer had agreed to undergo therapy after talks with his wife and his mother-in-law.
"I don't know what Mike Tyson would be without my mother," Givens said during the ABC interview. "What we would be. I mean, she's been the glue that's kept us together."
Despite the allegations of domestic violence, Givens insisted she was afraid Tyson could spiral out of control should she ask for a divorce—which she ultimately did, just a month after the interview aired.
"He would be alone […] And I don't want that to happen," she said.
"He would have gotten so, so bad that I think maybe one day he would have been more deliberate and killed himself or hurt somebody else."
The already awkward exchange was made even more eerie by the fact that Tyson, who only three months earlier had successfully defended his WBA (World Boxing Association), WBC (World Boxing Council) and IBF (International Boxing Federation) belts for the fourth time, sat next to Givens and listened intently without ever interjecting.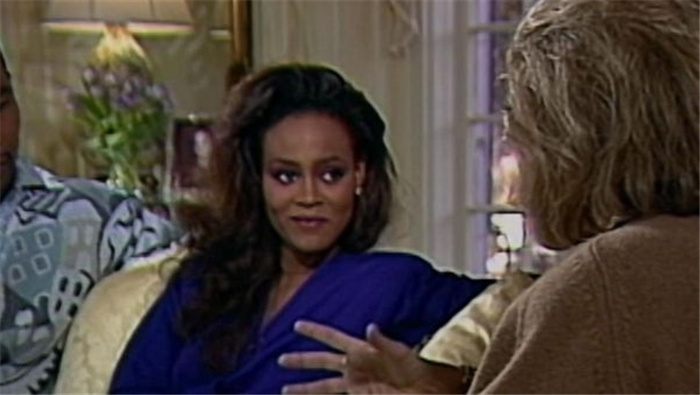 He reportedly exploded into a fit rage shortly afterward, throwing a chair against the wall.
When asked by Walters about the possibility of a divorce, Tyson replied:
"My wife would just have to ask for it and she has every penny I have.
"She can leave right now […] take everything I have and just leave. She has the right to do it. She has […] the power to do it."
Speaking to Walters again in 2010 during a special appearance on ABC's The View, Tyson explained his behavior during the original interview.
"I was a young kid [Tyson was 22 in 1988] then, I got, what do you call it, Shanghai-ed in the moment. I was just bushwhacked there," he said, suggesting he was perhaps under medication during the interview.