Floyd Mayweather and Mike Tyson are both regarded as two of the greatest boxers in the history of the sport, dominating their weight divisions for a period of time during their careers.
Both will likely make it into any 'GOAT' list, whether that be division based or across all weight classes.
The careers of Floyd Mayweather & Mike Tyson
Mayweather finished his career an undefeated champion, winning all 50 of his professional fights before hanging up his gloves.
He was champion across five different weight classes during his illustrious career, he conquered the super featherweight division, lightweight division, light welterweight division, welterweight division, and the light middleweight division.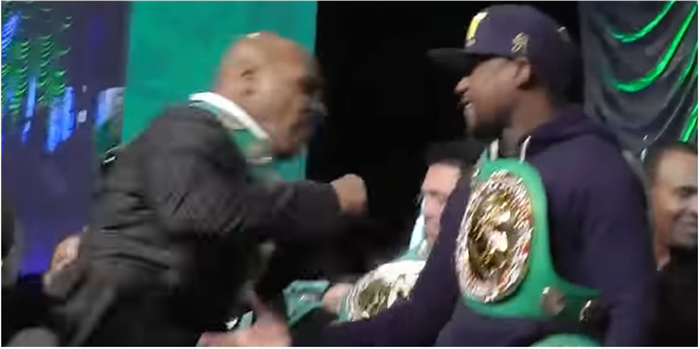 Unsurprisingly, he's often considered one of the best, if not the best, pound-for-pound boxer to ever get in the ring, although there's some opposition to that claim.
He was never short on confidence, once claiming that he was even better than other people's claim for the GOAT Muhammed Ali.
This was opposed to by Tyson, who branded Money as 'delusional' when referring to those claims, and he hasn't been scared in the past to slam the 50-0 fighter.
Mike Tyson & Floyd Mayweather's beef
After dominating large parts of the 80s, heavyweight champion Tyson is still relevant today and was interviewed about Mayweather a few years ago.
There have been multiple examples of the pair having words with one another, usually from Tyson, who once said he would be able to batter Mayweather in a street fight when he was younger.
When responding to Mayweather's claims, Tyson said: "He's a little scared man. He's a very small, scared man. He's very delusional. Listen, if he was anywhere near that realm of greatness like Muhammad Ali, he'd be able to take his kids to school by himself.
"Ok, he can't take his kids to school by himself, and he's talking that he's great? Greatness is not guarding yourself from the people. It's being accepted by the people. He can't take his kids alone to school by himself."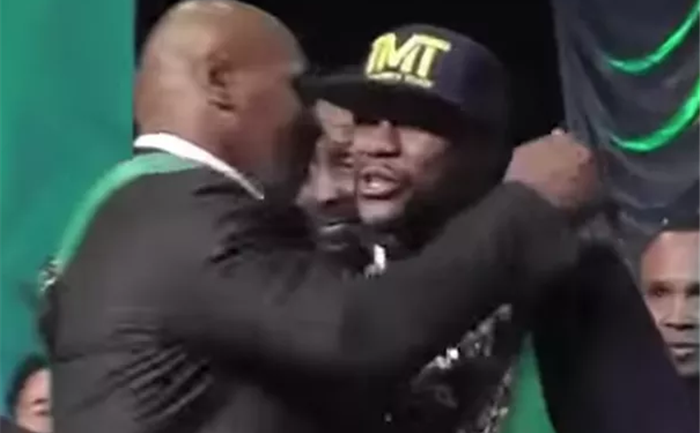 Both fighters went face-to-face back in 2014 on stage, with Tyson going to throw a punch at Mayweather, but obviously stopping just before making contact with his fellow Hall of Famer.
Money showed his cool and toughness when he didn't even flinch with the heavyweight inches away from landing a huge blow flat on his nose.
The pair were in high spirits afterwards, with Tyson not actually trying to harm Mayweather and the latter seeing the funny side of the 'attempted' strike.