The man who once threatened to eat Lennox Lewis' children is now a father of eight kids himself
Mike Tyson has been a ferocious boxer during his time. The man possesses spectacular knockout power, bearing the stats of 22 first-round KOs out of the 44 wins he has secured in his career. But now, 'The Baddest Man on the Planet' has paved his path to becoming the best dad. Although Tyson has had some failed marriages in the past, he never let it hamper his relationship with his kids. He has always fulfilled his paternal duties towards them.
Tyson has six biological children and also considers himself to be the father of his second wife's daughter, making him the father of seven. Tyson shared a promotional Instagram reel with his youngest kid, Morocco Tyson, where Morocco gifted him a T-shirt from one of his websites.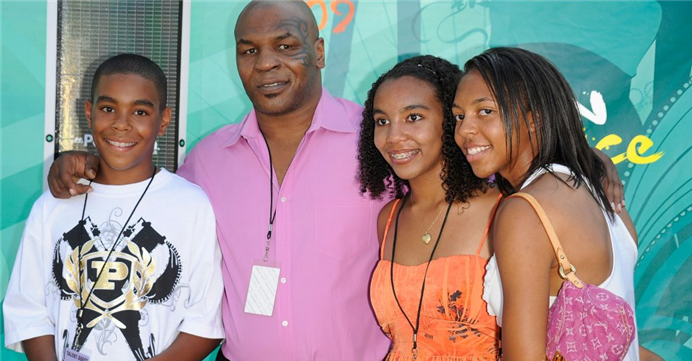 Well, the fans found this video and all the pictures quite adorable and reacted with love and admiration in the comments section. Let's take a closer look at the comments that poured in.
Mike Tyson is a lucky dad
One of the fans, SOLID HOME GOODS, commented on the photos stating how great they really are, showing a different side of Mike Tyson. They wrote, "These pictures are awesome! I'm glad we're finally able to see the REAL Mike Tyson versus all the bullsh*t the media wants to try and show you."
Another fan wished Tyson an auspicious Father's Day as they wrote, "Happy Father's Day mike real legend I know you don't want to be want you were off what you were but you made legacy 💪🏽". Matus Peskovic made a pun, "Tyson should say 'ty son'"
One fan called the pictures quite beautiful and praised the Tyson family. They wrote, "Beautiful!!! Many sides to a kool dad..blew my away.. Ameen". Gusto Tko commented on the extraordinary height of Morocco at just seven years of age. They wrote, "Mike son almost as tall as Mike".