Muhammad Ali had a total of nine children, seven daughters, and two sons, from his multiple marriages and relationships. Although Ali's demanding boxing career and his growing fame often took him away from his family for extended periods. Despite this, he made efforts to spend quality time with his children whenever possible, and he tried to impart valuable life lessons to them.
He taught them the importance of determination, discipline, and standing up for what they believed in. This reportedly caused some conflict between him and Laila Ali. Laila Ali who dubbed herself as the rebel of the family, has previously shared how she rejected his faith as her beliefs didn't lie there. However, Laila has previously shared that the advice she received from Ali when she was young was so good that she still sticks with it to this date.
Recently, Laila Ali surprised her fans as she invoked the feeling of sadness and love for the late legend. She recently took to Instagram to post a picture of her along with Ali which appears to be taken while they were attending a function somewhere. In the caption she wrote, "❤️Two OG's❤️". Fans couldn't help but turn emotional seeing the photo. Many showered their love for the duo in the comments.
The picture of Muhammad Ali with Laila Ali sends fans into nostalgia
The captivating image stirred a torrent of emotions among fans, leaving many of them profoundly touched. The post resonated with fans, who poured their sentiments into the comments section.
One user, James Taylor, aptly described the picture as "priceless". He called both of them "Amercia['s] two greatest legends". Jeffrey Demitrius Walker II paid homage to Muhammad Ali's famous poetic self-description. He wrote, "🐐 🐐 I am the greatest I float like A butterfly 🦋 and sting like A bee 🐝 ✨️".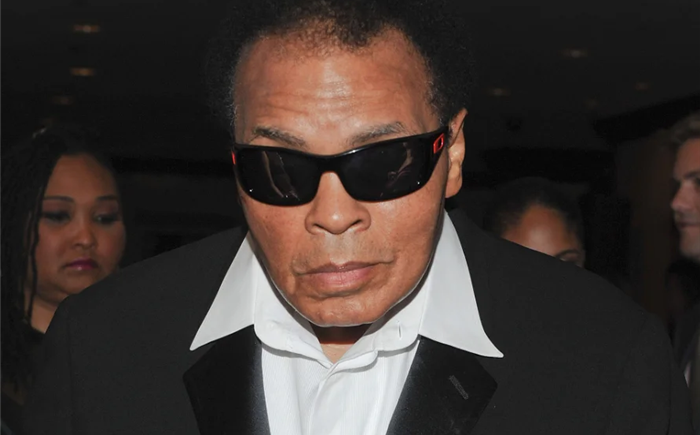 Meanwhile, Von Dale reverently referred to Muhammad Ali as a "legend" and "the world's greatest". Another fan, nasidi_00 wrote, "May your soul keep resting in peace legend ❤️❤️".
Moreover, Muni expressed a sense of longing, stating, "I miss him," and solidified Muhammad Ali's status as the ultimate G.O.A.T both inside and outside the ring. Robert Richards wrote, "Didn't want tears in my eyes today ma'am 😢".