Mike Tyson looked a misfit in the bizarre world of WrestleMania XIV which falls somewhere between showbiz and sport.
"I'm nobody, nobody is bigger than the sport," said Tyson, now part of the WWF circus during his enforced absence from big-time boxing.
"That's if it's boxing, wrestling or hockey. I'm happy to be here."
Tyson performed his role as 'special enforcer' – a referee's assistant who patrols the area outside the ring – during the WWF championship between 'DGeneration X' Shawn Michaels, defending his title, and 'Stone Cold' Steve Austin at the Fleet Centre in Boston.
Tyson, after all, has to do something to make money until his boxing licence is returned, quite possibly in July – a penalty imposed for his 'bite fight' against Evander Holyfield – and Iron Mike at least appeared happy in his new job.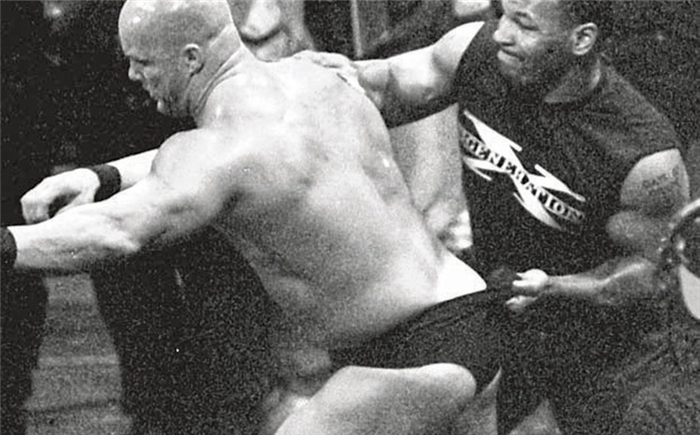 "I was delighted to get involved with the WWF," said Tyson.
"It was something I wanted to do. This is a real hectic experience. You have to be in shape, be ready. It's serious. Accidents will happen, we saw that with Michaels.
"I'm just thinking about my family at the moment; I've been screwed over enough. What goes around comes around.
"At the moment I'll leave the fighting to Evander Holyfield and Lennox Lewis. But anyth ing's possible. I'll fight a lion if the money's right."
THE Irish News incorrectly stated yesterday that an Irishman has yet to win the Benson & Hedges Irish Masters Snooker title.
In fact, Alex Higgins won the Irish Masters in 1989 when he defeated Stephen Hendry 9-8 in arguably the most exciting final ever seen at Goffs.
Alex contacted the Irish News yesterday and pointed out that he was very proud to be the first Irishman to win the title.
STEVEN KIRK, rated among the best senior lightheavyweights in world amateur boxing, will represent Ireland at the Goodwill Games in New York on July 24.
Kirk is presently on international duty for Ulster at the invitational King's Cup in Bangkok and officials confirmed yesterday that the Cairn Lodge ABC boxer would travel to the USA for July's one-week tournament.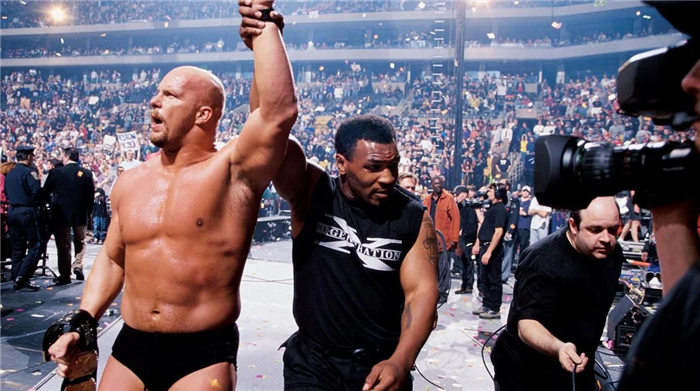 It could be Kirk's last international outing before concentrating on the Commonwealth Games at Kuala Lumpur. Goodwill organisers have issued invites for two Irish boxers at welterweight and Kirk's 81 kilos category.
Waterford's six-time national senior champion Neil Gough will fill the 67 kilos berth for New York.
WEST HAM took advantage of a suicidal defensive display by Leeds to continue their assault on a UEFA Cup spot with a commanding display at Upton Park.
Welsh international John Hartson – playing against George Graham, the manager who made him the country's most expensive teenager when he signed him for Arsenal from Luton – strike partner Samassi Abou and Ian Pearce scored the Hammers' three goals.
But the Leeds defenders, who had come into the game on the back of three consecutive clean sheets, were uncharacteristically pulled apart all evening as they belied their reputation for resilience.