Mike Tyson has always taken charity quite seriously and has made sure to donate as much money as he can to the programs that are helping numerous causes. The boxing legend dreams of a better world, and charity is definitely a step towards such a big goal. Tyson has his own charity organization, Mike Tyson Cares Foundation. They provide financial support to other legitimate programs throughout the world. This provides resources and livelihood to the people in need. In addition, they also try to build educational institutions, enabling prison reform and raising a voice against social injustice.
Besides this, in 2020, he stepped on the canvas again, opposite 'Captain Hook', Roy Jones Jr. Reportedly, 'The Baddest Man on the Planet' earned $10 million for this bout. And he donated a good chunk of his earnings to charity. Well, Tyson always had a good soul, and now the 56-year-old tries to do his good bid to the world. And recently, he's been awarded for his charitable nature.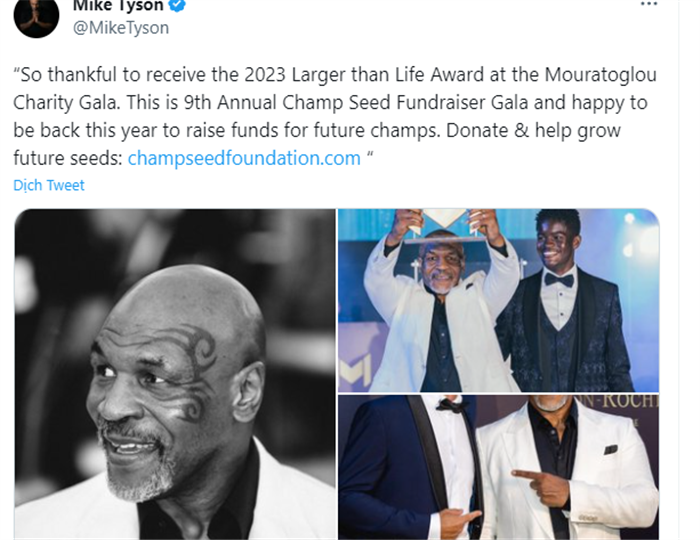 Mike Tyson received an auspicious award recently
On 19th June, Mike Tyson has been honored with an award, celebrating his d onations and altruistic nature. Tyson was presented with the 2023 Larger than Life Award at the Mouratoglou Charity Gala. It was organized by the Champ Seed Foundation, and this was the 9th Annual Champ Seed Fundraiser Gala.
To honor this award, he made three different posts on all of the top social media platforms. Mike Tyson posted pictures from the event on his Facebook, Instagram, and Twitter handles. He posted three pictures with the award and his presence at the Gala.
He kept the captions the same and he wrote, "So thankful to receive the 2023 Larger than Life Award at the Mouratoglou Charity Gala. This is 9th Annual Champ Seed Fundraiser Gala and happy to be back this year to raise funds for future champs.
Well, although Mike Tyson loves attending such events, there was a time when he disregarded false rumors of him attending one of such events and also asked his lawyers to get into the matter.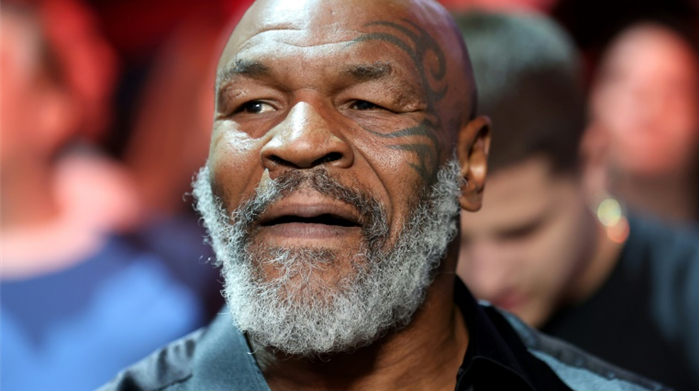 Tyson disregards the 'false rumors' related to a charity event
Months ago, in October 2022, 'Kid Dynamite' was rumored to make an appearance at the Fall Braw Charity which was said to take place on October 29th, in Palmyra. The director of the 5 Stones Fight Club ministry in Annville, was the first person to announce that Tyson was going to be the guest at the Fall Brawl event.
But later, Mike Tyson made a tweet where he came out and stated that he doesn't have anything to do with such an event. Furthermore, in his tweet, he wrote, "I am not attending 'Fall Brawl' in Palmyra, PA, and have never discussed such attendance with anyone responsible for this event; all representations about my attendance are false. My legal team is looking into this matter."