Former UFC world heavyweight champion Francis Ngannou, right after getting crowned as the new UFC heavyweight champion at UFC 261 made an appearance on Mike Tyson's Hotboxin' with Mike podcast in 2021.
The episode also featured former MMA fighter, Brendan Schaub. There, the 40-year-old expressed his wish to see 'The Predator' fight some of the prominent faces in combat sports in the episode, which ended up confusing Mike Tyson.
Schaub, while engaging in the conversation, said:
"I'd love to see you fight John… Africa, I'd love to see you fight Tyson Fury whenever that happens."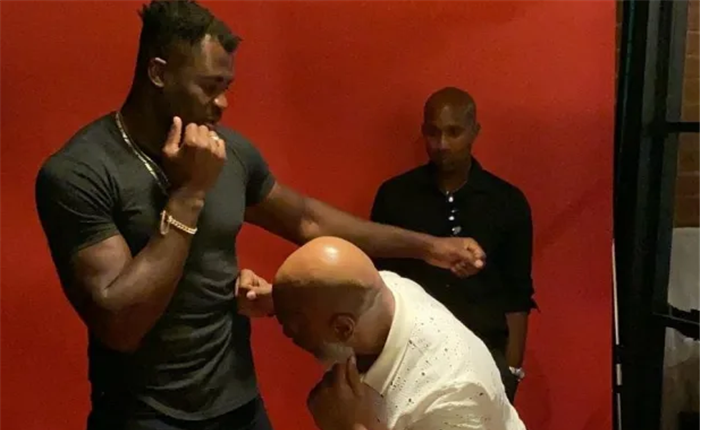 After Schaub's comments, Mike Tyson asked:
"Who the hell is Jon Africa."
Francis Ngannou stepped forward and clarified that Schaub meant him fighting Jon Jones in Africa, not Jon Africa. To this, Mike Tyson hilariously replied:
"It is a new m*therf*ker"?"
Francis Ngannou trumpeted his arrival in UFC with a dominant win over Luis Henrique in December 2015. Ngannou earned himself a reputation for being one of the hardest punchers in the UFC after getting a slew of knockout vic tories over his opponents. The Cameroonian behemoth has often been seen as a suitable opponent to the current UFC world heavyweight champion Jon Jones and a bout between the two always remains in speculation.
Mike Tyson's Hotboxin' episode wishes couldn't turn real but Francis Ngannou and Jon Jones is still a dream match
The current UFC champion Jon Jones took a three-year-long hiatus after vacating his light heavyweight belt due to a dispute with UFC president Dana White in 2020. In his absence, a new reckoning force in the form of Francis Ngannou gained prominence in the MMA universe. Ngannou toyed with Stipe Miocic in UFC 265 to win the UFC heavyweight title before vacating it in 2023 and turning a free agent due to a disagreement with White.
Jon Jones made his emphatic return at UFC 285 in the heavyweight division by beating Ciryl Gane by submission to lay his hands on UFC heavyweight gold. As soon as Jones won, Ngannou took to his Twitter to react to his victory.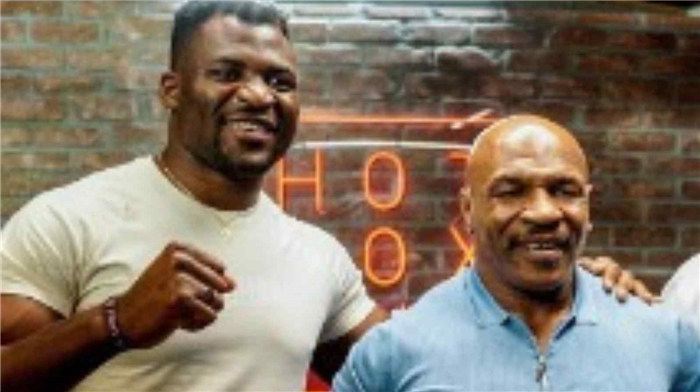 Francis Ngannou wrote:
"Good job Jonny Boy. Sincerely, The heavyweight king."
This didn't go down very well with 'Bones', who didn't have any warm regards for Ngannou:
"Francis is a big old p***y…All that muscles but what a big a** p***y."
Dana White has publicly rejected a possible Jones and Ngannou bout due to the latter's unceremonious exit from UFC. But, it still remains one of the most anticipated bouts in the heavyweight division. Ngannou is currently signed with PFL while Jones reigns as the UFC heavyweight champion, and both the superstars recently had a run-in with each other at a PFL event.
Brendan Schaub's desire to watch Francis Ngannou battle Jon Jones in Africa couldn't translate to reality, but the continuous run-ins between the two have kept the pot of their beef on a boil.