Mike Tyson to Israel Adesanya – The UFC MW Champ talks about why fighters turn heads
The interview gave the fans insight into the life of Israel Adesanya after winning back the championship belt from Alex Pereira. While discussing a few odd things, Adesanya started talking about how it is different when a fighter walks into the room – regardless of who else is present. He used Mike Tyson's UFC visit as an example to supplement his point.
"When a fighter walks into a room its different. I never play on this. Look… Mike Tyson, even amongst fighters. When Mike Tyson walks through the UFC PI, everyone is like *gasps* Mike! And I… even Dan Hooker who doesn't fan over no one – he tries to get a photo… like, I know the feeling." said Stylebender.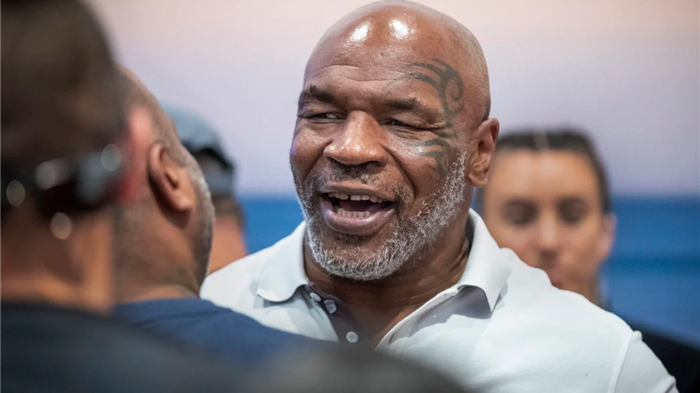 Talking about a certain incident at the OVO fest and providing his take on it, Israel Adesanya said, "I don't follow basketball so these big-time basketball players that was there – that was the place I met LeBron and I saw Draymond in the corner in his seat but I had my own section with my boys but then I was talking to all these basketball players afterwards but I noticed the difference – and they're so taller than me but it's different when a fighter's… because look regardless of… at the end of the day I can kick your a**.", further adding to his previous point.
The middleweight kind can certainly boast about his aura and mentality after proving his credentials in the UFC.
Earned his aura – A look at Israel Adesanya's impressive UFC record
It is understandable when Israel Adesanya says that his aura differs from everyone else's when he walks into the room. A brief look at his past fights and his UFC record and anyone can tell that he has the chops to back up what he said.
Adesanya was undefeated at 185 and reigned as the champion of the Middleweight division. His first loss in the UFC came at the hands of Jan Blachowicz when the MW champ decided to try his luck in the light heavyweight division. He suffered a setback on his road to greatness when he lost his MW belt to Alex Pereira but won it back in style.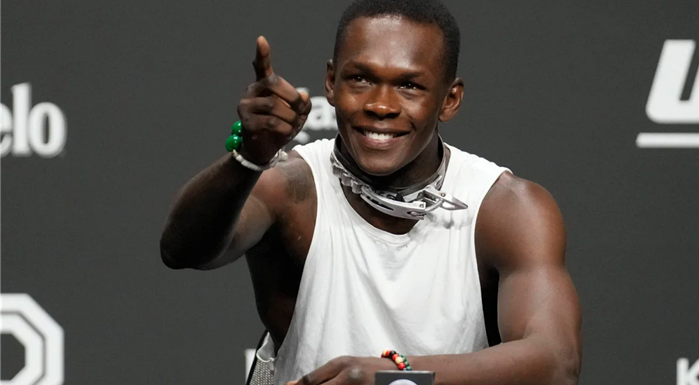 He has racked up wins over several accomplished fighters. From Alex Pereira to Robert Whittaker – all the way to Marvin Vettori – Israel Adesanya has shut the mouths of every fighter who tried to tussle with him.
Dricus Du Plessis is the latest name on the list of fighters who have beefed with Adesanya. Although the two haven't faced off in the ring, their internet feud has been nasty.
If Du Plessis manages to secure a win over Whittaker, chances are that he might even get his title shot against Adesanya. What do you make of the middleweight champion's comments on Tyson and the aura a fighter inspires around him?