He might not have bitten Don King's ear off, but Mike Tyson certainly doesn't want the famed boxing promoter to think they might be friends.
"Iron Mike" was seen on video throwing water at King on Saturday at the International Boxing Hall of Fame in Canastota, N.Y. It's unclear how much water was actually in the glass, but Tyson says he didn't like when King gave him a friendly tap on the shoulder at an Induction Weekend event.
"He talked in there like he was my friend and that was just bullcrap," Tyson said afterwards. "He really did me in."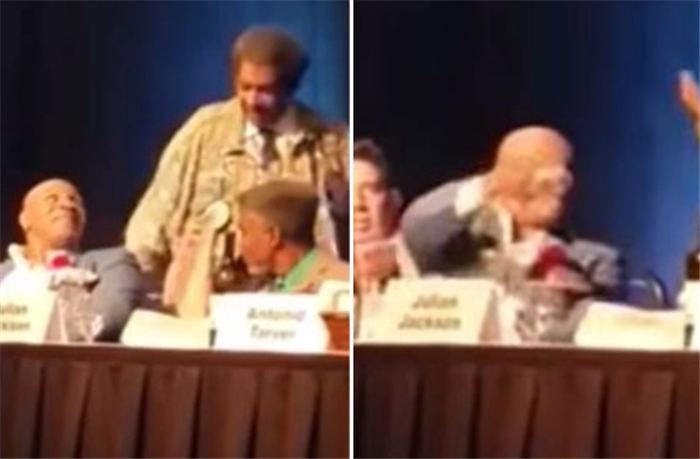 According to TMZ, the not-so-thrilla in Central New York likely stemmed from a longtime rivalry between Tyson and King. Tyson sued King for $100 million in 1998, claiming the promoter cheated him out of millions of dollars from his boxing winnings.
Tyson, 51, apologized for his actions in an interview with SiriusXM Radio.
"I was being immature and shouldn't have done it," the former heavyweight champion said, adding that he will be letting go of his "bitterness."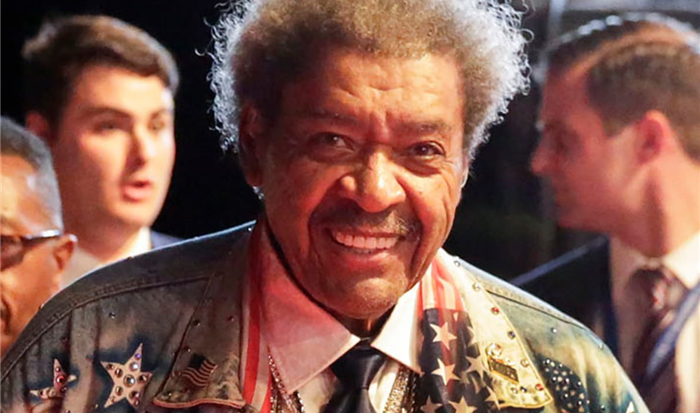 King, 86, has not commented on the encounter.
Tyson, who in recent years has appeared in movies like "The Hangover" and "Entourage," was on hand to see former boxers Vitali Klitschko, Erik Morales, Winky Wright and Sid Terris inducted in the Boxing Hall of Fame over the weekend. Ring announcer Johnny Addie, promoters Lorraine Chargin and Klaus-Peter Kohl, and broadcasters Steve Albert and Jim Gray were also honored.
"This award is way, way overdue," an emotional Tyson said as Gray was inducted. "I'm very proud of you. Well-deserved."