Jack Catterall (28-1, 13 KOs) did the minimum to win a less-than-spectacular twelve-round unanimous decision over the past his best veteran Jorge Linares (47-9, 29, KOs) on Saturday night at the Echo Arena in Liverpool, England. The taller, longer, and heavier-looking southpaw Catterall mostly stood on the outside all night, throwing right hand jabs and occasional straight left hands down the pipe against Linares. There wasn't much variation from Catterall's offense. The scores were 117-111, 116-112, 116-112. You can argue that it should have been a lot more lopsided in Catterall's favor, as Linares only appeared to win two rounds, the second and sixth. When the smaller fighter Linares did go on the attack, Catterall was able to neutralize his offense by moving away. Linares didn't have the inside and quick footwork to pursue Catterall to continue to land.
If Linares had those elements to his game, Catterall would have been in trouble tonight. Linares' power & hand speed was superior, but he didn't have the size, courage, or chin to win.
It was not an entertaining performance by Catterall to make a case for him to get the winner of the December 9th fight between WBC light welterweight champion Regis Prograis and Devin Haney. Eddie Hearn mentioned after the fight that he wants to match Catterall against the recently beaten Josh Taylor in a rematch. There's no way on earth that Catterall would get the Prograis-Haney winner after tonight's dull performance. Catterall showed a lack of killer instinct by failing to try and finish off the 38-year-old Linares after hurting him in the fifth round, which had the former three-division world champion reeling. Surprisingly, Catterall failed to go for the knockout.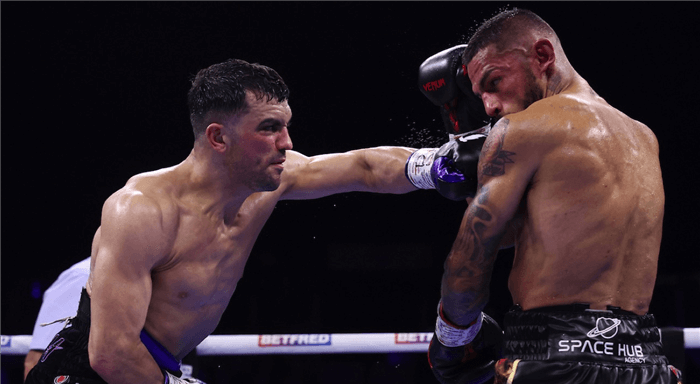 With Catterall doing nothing in the sixth, Linares came back to fight well, landing some nice right hands to the head of the 30-year-old. However, that was pretty much the end for Linares because Catterall shut him down after the sixth, boxed him from the outside, and continually moved away when he would attack.
"I thought it was a very accomplished performance. I thought technically, it was a great performance between two guys that are technically very good," said Eddie Hearn to iFL TV after the fight, reacting to Catterall's win over Linares, who announced his retirement moments after the clash ended.
"Jack hurt Linares in the sixth round. That was the time to step on it. I think sometimes he gave him too much respect, but he also knows that Linares is a sharp puncher and was trying to walk him onto the backhand as well. "It was just a little bit too cautious, and probably bearing in mind what might be next, and also the dangers of Jorge Linares. It was a very good boxing display. It lacked a little bit of excitement at times but a comfortable win against a three-division world champion. "I think everybody wants to win a world title, and arguably Jack Catterall should have won all of them, but it's history not, but the history is bad blood," said Hearn, talking about the controversial loss Catterall suffered against Josh Taylor last year. "The history is what should happened, what did happen, who should have won, and who said what. When you look at the success of the Wood-Warrington, Smith-Eubank & Benn-Eubank, the big British fights work. Jack Catterall against Josh Taylor rematch works in Glasgow or in Manchester.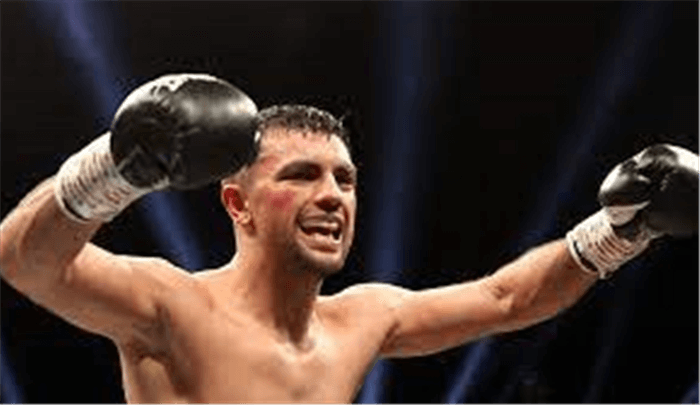 "If we can't get the winner of Devin Haney against Regis Prograis, I think that is the fight to make," said Hearn about wanting the Taylor vs. Catterall rematch next. "I think we can schedule that fight now. "We've already had, not really negotiations with Top Rank, but conversations with them. I think they're up for pursuing that fight. I'm not sure about what other opportunities Josh Taylor has. It would have to be a catchweight.
"I don't think Jack would go to 147, but Josh should be comfortable with that. Next week, we'll begin deeper conversations with Top Rank to see if there's a possibility of making that fight," said Hearn. One got the sense after the fight that promoter Eddie Hearn was disappointed in what he'd seen from Catterall, as he'd been talking all week about the importance for his fighters to put on entertaining performances. Tonight, Catterall's effort was far short of that. In fact, it was pure boredom, and there were even boos in the crowd, and that wasn't because of what Linares was failing to do. Nothing was expected of him because he was the old sacrificial lamb that was brought in for Catterall to look good in this showcase fight tonight.