Recently, a rare picture of Mike Tyson with Joan Jett surfaced on the Internet and became a buzz. A Twitter account named 'Boxing History' shared this and wrote, "Mike Tyson and Joan Jett during a 1986 magazine shoot."
In this photo, the duo is in black attire. Both are holding a guitar and appeared playing it. For Jett, it was a normal thing, but for 'Iron' Mike, it was an unfamiliar experience. The former champ had been to lacing gloves throughout life and in this picture, he is rolling his fingers on the guitar string.
The chemistry between Mike Tyson and Joan Jett
Mike Tyson came in contact with the music legend Joan Jett just after becoming the youngest heavyweight champion. The duo were in the prime of their art and were achieving record success in popularity. It was then that both appeared on the cover page of the famous magazine 'In Fashion'.
An interesting story about the duo is very famous. Once Jett called Tyson before his fight against Larry Sims. Fortunately, it was a coincidence. Tyson won the fight and believed that Jett's call was a lucky charm. Later, he insisted on getting called by Jett before every fight.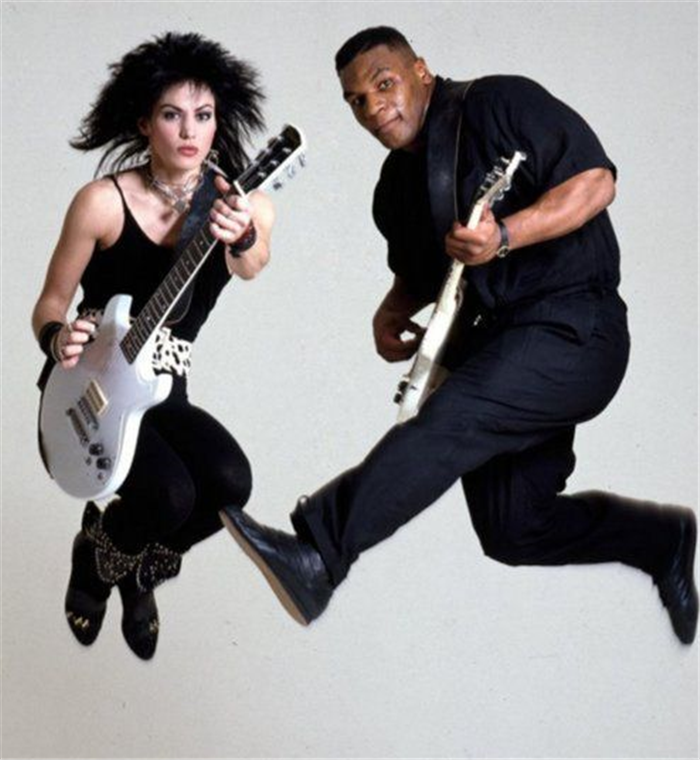 But unfortunately, Jett did not call Tyson before his clash against Buster Douglas in February 1990, and eventually, Tyson faced the first defeat of his career.