Despite being only 3 feet, 4 inches tall, Hasbulla Magomedov has become a social media sensation with millions of followers and fans. His appearance on Hotboxin' with Mike Tyson has only added to his growing popularity as the two discussed everything from Hasbulla's life in Dagestan to his plans for the future. The episode was both heartwarming and entertaining, leaving viewers wanting to know more about this unique guest and his story.
Hasbulla reveals plans for visiting the US but not relocating
During the podcast episode of Hotboxin' with Mike Tyson, the former heavyweight boxer had a conversation with a guest that has taken the internet by storm. This guest was none other than the social media sensation from Dagestan, Russia – Hasbulla Magomedov.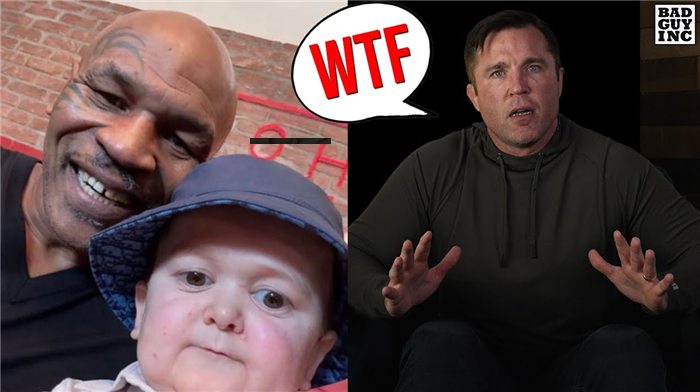 During the podcast, Hasbulla and Mike Tyson talked about various topics, including Hasbulla's plans for the future. When asked if he has any plans to move to the United States, Hasbulla said, "I'll visit America often but I can't move here. All my family and friends are in Dagestan."
After watching Hasbulla's response to Mike Tyson's inquiry about his intentions to move to the United States, it's evident that this young man holds his relationships with his loved ones in high esteem.
Despite achieving internet stardom and amassing an enormous social media following, he appears to be deeply rooted in his values and origins.
It's conceivable that Hasbulla's fame will expand even further in the future, but it's equally apparent that he won't disregard his roots and cultural background.