Mike Tyson recently met Hasbulla as the retired boxer welcomed the internet sensation to his podcast show, ' Hotboxin' with Mike Tyson'.
Hasbulla got the attention of the whole world by storm after he got viral on the internet for his shirt videos.
His quirky personality and vines made him famous and on top of it, his connection with Khabib Nurmagomedov further boosted his popularity.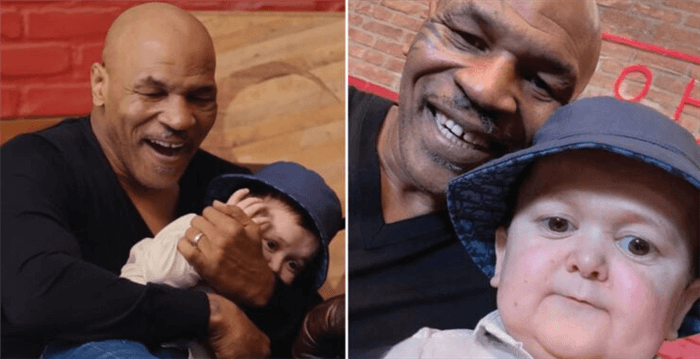 Hasbulla has previously been asked by many famous YouTubers to come to their show and collaborate with them. It seemed like Mike Tyson also wanted to spend some time talking to Hasbulla.
Twitter reacts to Mike Tyson hugging and cuddling with Hasbulla on his podcast
When both Mike Tyson and Hasbulla tried to spar with each for fun, initially Tyson was trying his iconic peek-a-boo style and was playing along with Hasbulla's strikes. However, the retired boxer then grabbed Hasbulla and swung him around affectionately.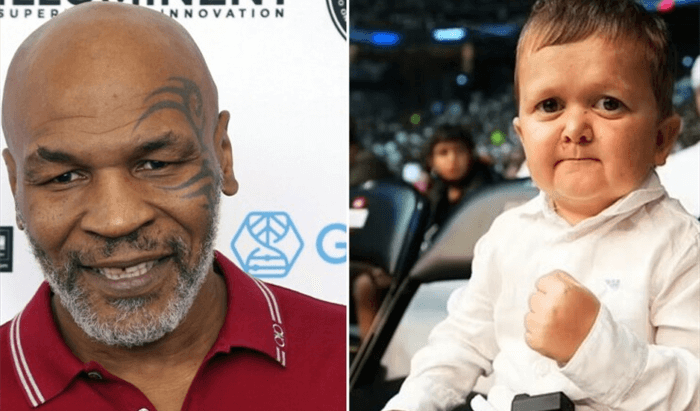 Many criticized and made fun of Tyson for holding Hasbulla like a kid as in reality he is a 20-year-old grown adult. Fans really assumed that Tyson might have forgotten that Hasbulla is not a kid and thought of cuddling with him.