Precisely for this edition of Summerslam, WWE is betting everything on the big names of the company, such as the return of John Cena or that of Bill Goldberg, after months in the ring, or many other matches and disputes never seen before, which will keep the fans in suspense.
WWE Universe fans, for never-before-seen on-screen challenges with the federation. Apparently, the WWE was aiming so much at this edition of the quintessential summer Big Four, that it seems to have also tried to sign former heavyweight boxing champion, Mike Tyson, trying to get him to work as a commentator for the opening video of the presentation of the PPV, but the agreement would never come between the two parties.
According to what was revealed on the pages of the well-known PW Insider site, in fact: "WWE's plans were to call Mike Tyson to be the voiceover for the opening video package for SummerSlam, the ppv that will air on Saturday and which would focus entirely on WWE Universal Champion Roman Reigns and his opponent John Cena."
It is not known at the moment what was the cause of Mike Tyson's denial in carrying out this work for WWE, the only thing we know at the moment is that Tyson won't be there, either physically or only verbally at SummerSlam and of this, of course, the WWE is not happy with.
Who knows that his recent twinning with AEW has not closed the doors to Tyson for the other companies in the world, including WWE, for which he already worked in the Attitude Era? Roman Reigns will likely regain the Universal Championship as he will be focusing on future programs against The Rock and Brock Lesnar.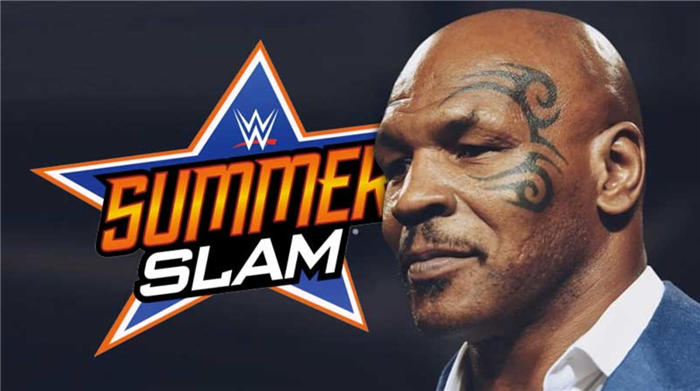 Despite there being no plans for Brock Lesnar to show up at SummerSlam, Meltzer has said that WWE is protecting Reigns, for now, to have him feud with Brock Lesnar down the line. "The company has kept Reigns clean with the idea of building up prospective epic matches with The Rock and Brock Lesnar.
A quickie loss and win really won't hurt either of those bouts, but Cena is pretty much done after this week except for the MSG show and is leaving for Europe to do movie work," said Meltzer.