Tommy Davidson is a popular name in the comedy circuit. During the podcast, Tyson and he were discussing the greats of boxing. Amidst their discussion, co-host DJ Whoo Kid asked Davidson who is the most influential comedian that he looked up to. After giving it serious thought, the comedian's answer was Richard Pryor, an American solo comedian.
Pryor was a standup comedian in the 1960s to 1990s who talked about sensitive issues such as racism and sexism but in a hilarious context that interested the public. Davidson stated, "Pryor was the one because he had versatility, he can do characters and he can talk about them without you knowing he was talking about them.
He can talk about racism. He can talk about sexism, and he can talk about all those things but he puts it in such a comedy context."Tyson was somewhat in agreement with Davidson's answer but according to him, Eddie Murphy is the greatest comedian of all time. Griffin is an American standup comedian as well as an actor. He is best known for the sketch comedy show Saturday Night Live which catapulted the 62-year-old man to stardom.
Tyson revealed why he is the greatest, according to his opinion, "Yea I know but Listen, I think Eddie is the greatest. I think Eddie is greatest. He was the greatest. I know all that insecurities, all these great acts now, and if you go on stage the greatest comedians in the world will [be]right there staring at him."
Being a comedian is no easy feat. There are many great comedians throughout history who have impacted culture for the better while entertaining the fans. Though, Tyson and Davidson have made their pick public.
Mike Tyson is a person with strong opinions, and his viewpoints are respected. Former heavyweight champion Mike Tyson hosts a podcast called "Hotboxin' with Mike Tyson" where he has noteworthy guests from many professions to discuss matters of public interest. Tommy Davidson was a guest on the podcast on a recent episode.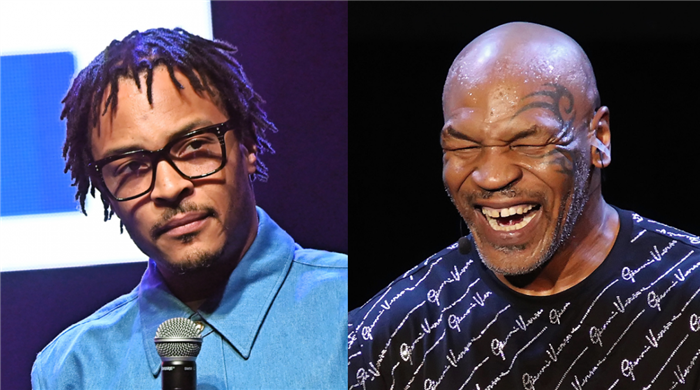 For decades, everyone has heard of the comedian. The broadcast lasted more than an hour and featured conversations regarding Davidson's participation in one of the top sketch shows, "In Living Color," his successful comic career, and who they thought was the greatest comedian of all time.