Brock Lesnar is a name that needs no introduction at all. The Beast Incarnate has always been a top talent in WWE, primarily as a heel but also as a face. He has been a part of numerous marquee feuds with the likes of The Undertaker, John Cena, Roman Reigns, Kurt Angle, and Triple H.
Consequently, the major reason behind Lesnar's in-ring toughness is his MMA background. The Beast Incarnate made his professional debut for UFC in 2007 against Min-Soo Kim, where he recorded his first win via TKO.
He lost his second fight in the organization against Frank Mir. However, he managed to become the UFC Heavyweight Champion after defeating Randy "The Natural" Couture in his fourth fight. The Conqueror then went on to keep the Heavyweight Title safe with him for an astounding 700 days.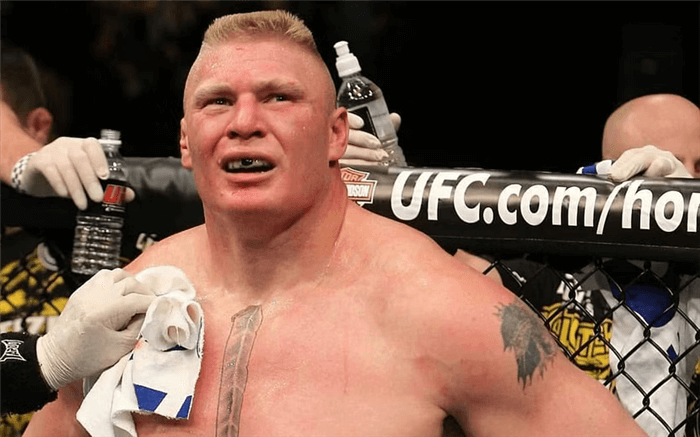 He also defended his title in the period against the likes of Shane Carwin and Frank Mir before losing against Cain Velasquez in October 2010. After losing his title, Lesnar suffered another loss against Alistair Overeem at UFC 141. With a record of 5 wins and three losses, Lesnar announced his first retirement from UFC in 2011.
The Beast Incarnate later joined WWE again in 2012 and became a multi-time World Champion. However, after a four-year absence, Lesnar decided to give his mixed martial arts career another try. He returned to UFC in 2016 and defeated Mark Hunt via unanimous decision in a highly-hyped match. Although the decision was later overturned into no contest.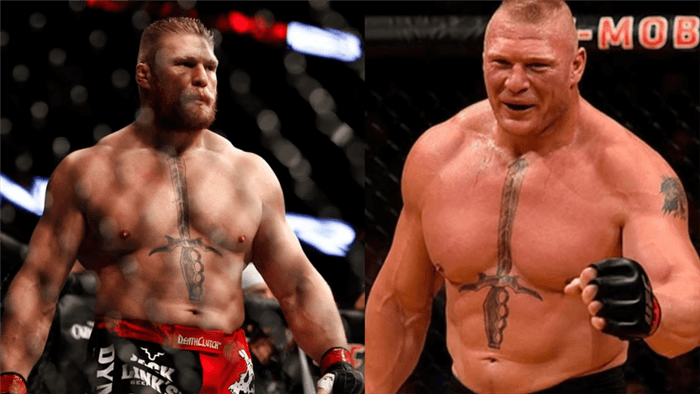 Brock Lesnar's last fight in the UFC
Watching the destruction made by Brock Lesnar in UFC, the moniker of 'The Beast Incarnate' seems apt. Lesnar won five out of the total nine fights he completed in the organization and kept the UFC Heavyweight Championship for more than 700 days.
He also recorded wins over the likes of former champion Frank Mir and Randy Couture. However, his career in the company was always hindered by injuries and setbacks.
In 2011, after a loss against Alistair Overeem at UFC 141, the Beast Incarnate announced his first retirement because he suffered from diverticulitis, an intestinal disease where the walls of the large intestine become inflamed.
Later in 2016, Vince McMahon's WWE granted Lesnar permission for a one-off match in UFC against Mark Hunt at UFC 200. Interestingly, he won the match although, the decision was overturned after he failed a couple of post-fight drug tests. Also, he was suspended and fined $250,000.
In 2018, during UFC 226, Lesnar shared the octagon with then-champion Daniel Cormier. Even after being highly teased, the match between the two didn't occur as he announced his final retirement in 2018. Hence, The Conqueror won't be making his return to MMA soon as last year he confirmed that it's a "young man's sport."