In the 1990s, Mike Tyson rose to fame outside of the boxing ring. He began to be recognized by the entertainment industry because Tyson was a party animal and well-connected. And Tyson began to earn movie roles at these events, one of which was his participation in the 1999 film Black and White.
Alongside well-known actors like Ben Stiller, Elijah Wood, Robert Downey Jr., and Jared Leto, he appeared in several movies. The lead actress in the movie was Brooke Shields. It was an independent film that received a significant amount of attention in the late 1990s.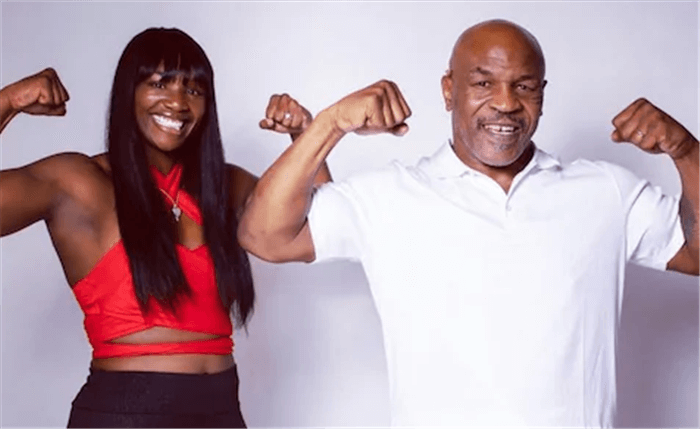 Even before the film was released in theaters, an old photo of the two co-stars, Mike Tyson and Brooke Shields, went viral. The picture of Tyson and Shields is from 1991, although the movie was released on September 4, 1999. Shields is shown in the photo with her arm over Tyson's neck and one leg on his arm. 'Mike Tyson – The Baddest Page on The Planet' posted the image on Facebook.
The fans had their share of fun as they saw Tyson and the famous actress, Shields together. But now the photo has come out on the internet and the fans are going crazy over it.
Fans react to the picture of Mike Tyson and Brooke Shields
One of the fans, Luigi Quinto, commented on the fearsome look of Brooke Shields as she posed with the 'The Baddest Man on the Planet'. They wrote, "She looks scared sh*tless looool gotta luv mike 🤣".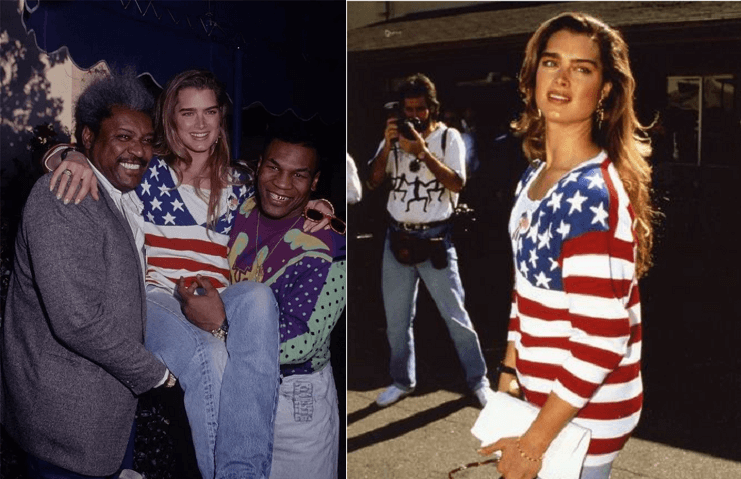 Another fan, Craig Smith, praised Tyson and how they want to meet him at least once in their lifetime. They wrote, "I love this dude…just listen to the speaking tour he did. He's definitely one of my "meet before I die" people."
One fan, Jeffrey Smith, gave an interesting to the pair. They called them, "Beauty & the Beast!"
James Peltz showed envy as Tyson could get to pick up Shields. They wrote, "Lucky b*st*rd".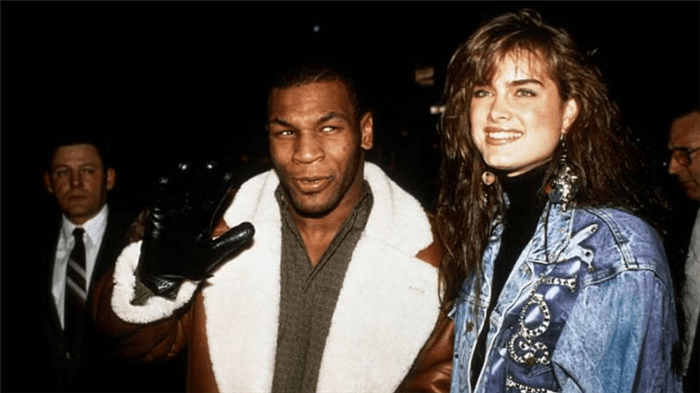 Don Pavichevich showcased the same kind of feeling. They wrote, "I'm jealous".
Mike Tyson's association with the glamorous world of Hollywood is very well known. One time, Mike Tyson even revealed how being a part of a movie trilogy rescued him as a person. So, it should not come as a surprise that he could get photographed while hobnobbing with Hollywood stars.