Michael Jackson and Prince were popular pop stars in the 1980s.
While they were born two months apart, the former skyrocketed to being iconic in a short spurt of time. The fallout can be traced back to when Prince rebuffed an offer in 1985 when Jackson collaborated with the greatest singers of that time for We Are the World and another one (two years later) when producer Quincy Jones approached him for Bad. When sources dove deep into the autobiography archives, the King of Pop was heard in a recording saying, "He feels like I'm his opponent. I hope he changes because, boy, he's gonna get hurt. He's the type that might commit suicide or something."
The two did not hesitate to show their dislike toward each other irrespective of time and place. And former heavyweight champion Mike Tyson pointed out one such case from 1983. In an episode of his Hotboxin' podcast, Mike Tyson shared an infamous feud between the two pop stars and explained what Mickael Jackson did to embarrass Prince in front of a big crowd.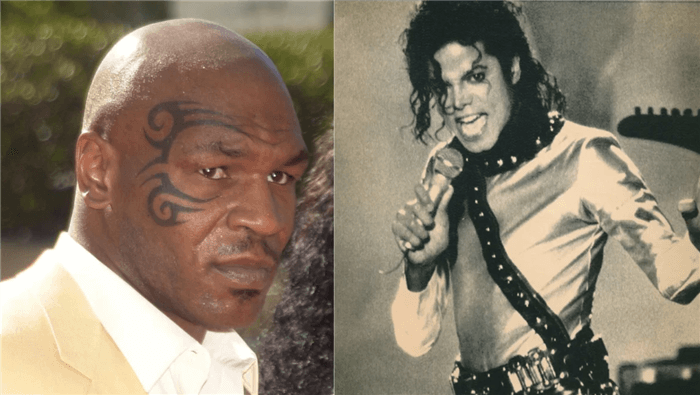 Mike Tyson shows a different side of Michael Jackson
In a recent podcast episode, Mike Tyson was joined by American rapper Tony Yayo. And he showed him a rather different side of the legendary pop star. The 56-year-old shared the infamous video of Jackson trying to humiliate Prince at a concert. This conversation started as Yayo asked about Prince running Jackson over with his car.
The video Tyson shared was from the 1983 James Brown concert, where Jackson and Prince were in attendance. 'Iron' Mike said he wanted his guest to know how "dirty" Jackson was. In the video, Jackson is seen making his way to the stage at the request of James Brown. MJ rocked it with his vocals and signature moves. And as he gets to Brown, it can be clearly seen that Jackson whispers something into Brown's ear.
Tyson clarified that Jackson whispered to Brown to call Prince on the stage. On a separate event, per Quincy Jones too, Jackson said, "Call Prince up — I dare him to follow me." As weird as this request might seem, Tyson claimed that the "MoonWalk" creator wanted 'Purple' to come up on the stage because Prince was drunk. After a while, Prince came up on the stage, and it was not a memorable night for the pop star. Not long ago, a picture of Tyson and Jackson caused a stir among fans when it surfaced online.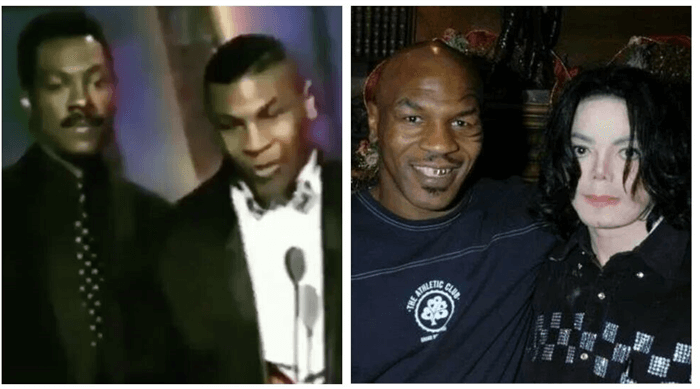 Why was there a feud between Michael Jackson and Prince?
With their professional success, they were meant to be compared against each other. But, Michael Jackson did not like being compared to Prince. And he made that clear on many occasions. At Brown's concert, after pulling off a Jimi Hendrix impression on the guitar, Prince howled into the mic, fell into the crowd, and dragged a lamp post with him. After the unceremonious incident, Jackson's reactions were the kind that was fueled by embarrassment.
This led to their professional rivalry turning personal, as seen in the James Brown concert. Jackson later commented, "He made a fool of himself. He was a joke…People were running and screaming. I was so embarrassed. It was all on video." Comparisons drew a line between them professionally, and they never went along.