The question of what if Mike Tyson was a boxer in this era forces the fans to scratch their heads:
The former heavyweight champion was one of the most feared boxers of the 1980s. And his thrilling performances only added to the horror he instilled in his opponents. But, many have raised the question of the test of Tyson's skills against the professional boxers of now. And it would've been a different story if the former champion had been an active boxer.
But history cannot be rewritten, and the past cannot be mended. The fans will have to settle with their imaginations and discussion. And recently, the guest on Mike Tyson's podcast asked him a similar question. Tyson was joined by Colombian singer and songwriter J Balvin, who wanted to know if the former champ would've considered fighting Canelo Alvarez if he fought in this era. And, considering the different weight divisions he competed in, Tyson gave a well thought answer to the question.
Mike Tyson on whether he would've fought Canelo Alvarez:
While talking about the sensation, Canelo Alvarez is in his homeland, Mexico. Balvin took a different path and was interested in knowing how it would've been if the former heavyweight champ Tyson and the reigning undisputed super-middleweight champion Alvarez were to collide.
Balvin asked, "If you could go to the past, would you like to fight him [Canelo]." To respond to this question, Tyson said, "am a different size." The singer agreed and was unable to remember the name of the division 'Iron' Mike competed in. So, the 56-year-old pitched in and said, "Heavyweight." Meanwhile, the Mexican already has an ongoing spat with the UFC sensation Conor McGregor.
However, Tyson showed his appreciation toward Alvarez and seems to be a fan of the 32-year-old. Tyson said, "But he's a good fighter. He learned a lot from his years of fighting." Balvin joined in on praising the champion and added, "I am proud of him."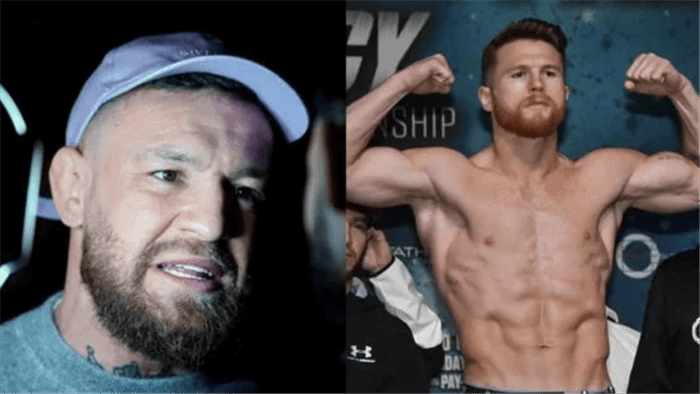 Race does not matter to Tyson when it comes to boxers:
Further in the podcast, the co-host Dj Whoo asked everyone a question. He asked what other great "old-school" Colombian boxers have been there.
To this, Balvin responded, naming the fighters he could think of. But Tyson sat silent and later responded saying, "I know the best I don't care what race or nomination."
This response from Tyson got respectful reactions from the others on the podcast.