Fortunately for us, there is a lot of information about the physical and mental methods Mike Tyson used to become Iron Mike. In this article, I will try and distill all the most important pieces of his development and training in his prime.
The teachings of Cus D'amato:
Throughout his entire life, Cus D'amato was around fighters, training, coaching, and observing them. He opened his first gym at the age of 22, and it was his lifelong dream and mission to find the rough diamond that he could shape into the world's best fighter.
He had the formula for the perfect fighter, all that he needed was the final ingredient. And after a lifetime of effort, fate met him with Mike Tyson.
It has been stated millions of times how important the teachings of D'Amato were for Tyson. It's not so much the technical aspect as it is the philosophy and mindset that Cus instilled in his fighters. For him, one of the most important aspects of a boxer was his character, and bringing out the character in fighters was his main task.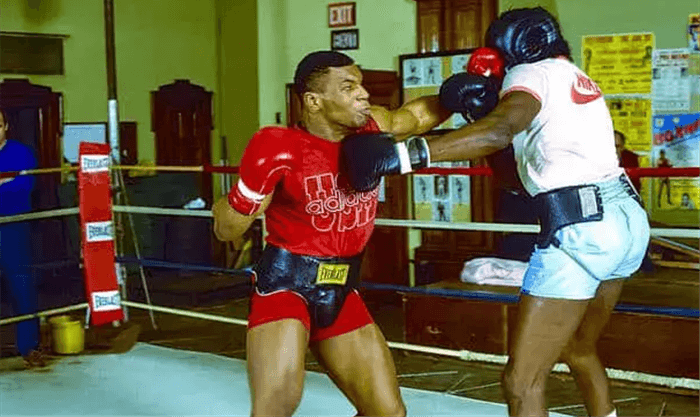 In his own words, igniting the spark and then feeding the flame until it becomes a fiery blaze. Cus was a great psychologist, looking for a way inside his boxer's mind from where he could instill the necessary knowledge and mindset to become a champion.
He taught Mike the mental control over his own psyche that gave him unwavering confidence. No fighter can do battle with the pure ferociousness of Tyson without an unwavering resolve and belief. For many people, this is what made Mike Tyson special. Not that his physical attributes and boxing style were not impressive, but his mentality perhaps played the biggest role in his enormous success.
To find out more about the whole story I recommend you read: Iron Ambition: My Life With Cus D'Amato.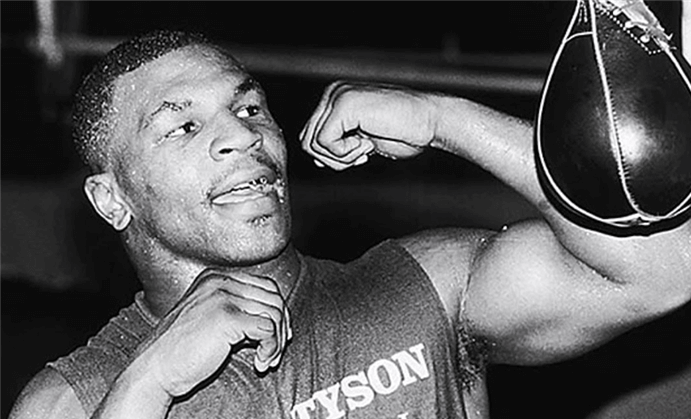 Other trainers and accomplishments:
Cus D'Amato was instrumental in creating Iron Mike Tyson, but he was not the only trainer that worked with Tyson even before his death in 1985. Famous trainer Teddy Atlas, then at the start of his training career, trained Tyson in his amateur years, before they had a fallout in 1982. That role was handed to Kevin Rooney, who oversaw the second part of Tyson's amateur career and his first 35 professional fights. The other prominent trainer Mike worked with was Rich Giachetti, who prepared Mike for a few fights in the 1990s.
All of them helped Tyson amass incredible accolades. He had 58 professional fights, of which he won 50, with 44 knockouts. These numbers do not tell the full story, though. Tyson fought with unparalleled ferocity as a young and hungry lion, winning his first 19 fights with knockouts, 12 of them in the first round. He then became the youngest heavyweight champion at only 20 years of age and went on to simultaneously hold the WBA, WBC, IBF, and lineal heavyweight titles.
His later career was marred by controversies in and out of the ring that surely spoiled the possibilities for many more accomplishments. But nevertheless, Tyson has a legacy that will most likely remain untouched by future generations.
Up until the biggest upset in boxing history, when Buster Douglas knocked him out. Tyson had the aura of an untouchable predator, the absolute pinnacle of the unarmed fighting food chain. And after we've briefly gone through what created his mentality, it's finally time to see how exactly Mike trained his body to match his mind.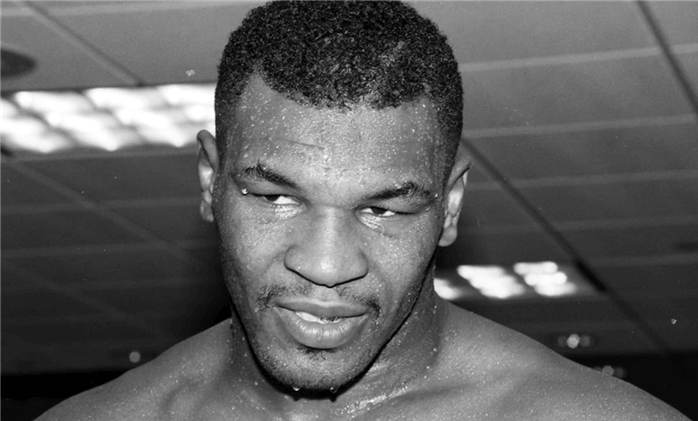 The all-important cardio:
For this entire segment, we will focus on the prime period of Mike Tyson. It was at this time when he was truly the unbeatable "The Baddest Man on the Planet." Luckily, we have pretty detailed information and videos of how Mike trained under Kevin Rooney during his first championship reign.
Many people believe that if Mike hadn't left Rooney in 1988, he could have very well remained undefeated. As you might imagine, Tyson's training was insanely intense and was another aspect that set him apart from his foes.
We have to start with the cardio because without gas in the tank, even the most powerful car won't move an inch. Mike Tyson's genetics made him explosive and powerful beyond measure, but he was never a volume puncher. On the rare occasions when opponents managed to survive the initial rounds, it became clear that Tyson's musculature, which was so explosive, did not fare so well in the endurance department. But this does not mean that Mike did not train extensively in his cardio.