One celebrity Mike Tyson brought to the podcast shocked him with an insane question.
American Rapper Blueface became a viral meme after releasing his song Respect My Cryppin due to its offbeat rapping style.
Recently he appeared on Tyson's podcast and asked a very hilarious question. Under the influence of Marijuana.
He asked Mike Tyson about his age, and Tyson replied he was 30 years older than Blueface.
Upon receiving the information, Blueface asked, "That's crazy. Were you around like during slavery?"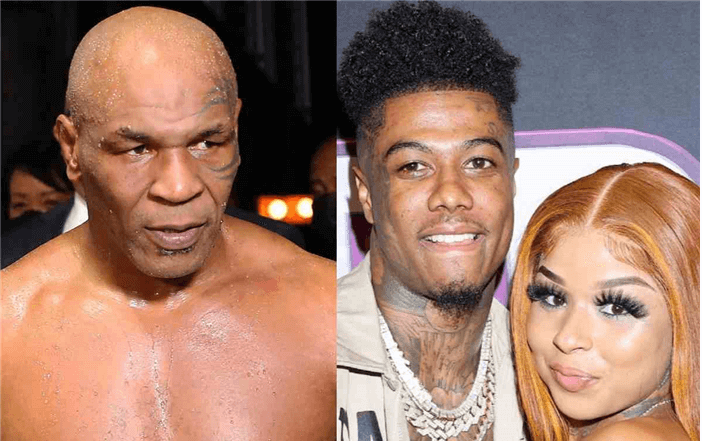 It is yet to be understood if Blueface is actually ignorant or if he is having fun under the possible influence of Marijuana.
It was a hilarious interaction, and Tyson replied yes with a smile.  From time to time, Mike Tyson keeps bringing guests who end up saying a laughable statement.
Mike Tyson tells Blueface how old he is and Blue asked Mike if he was around when slavery w as going on😅😂why he Try Mike like that💀.
In 2020, Mike Tyson came out of retirement to box Roy Jones Jr in an exhibition bout that resulted in a draw
Tyson was recently seen attending press events for the Jake Paul vs Tommy Fury fight card.

Mike Tyson Warns Brock Lesnar on his Podcast
When The Undertaker joined Mike Tyson's podcast, they were talking about WWE wrestlers and recollecting various memories. But one name stood out to Mike Tyson and the fans. It was none other than Brock Lesnar.
Tyson warned Brock Lesnar to not get shot after beating people in an airplane. Tyson was alluding to Lesnar taking a man inside the restroom to beat the person up. Ironically, Tyson is warning Lesnar as he has had fights in an airplane, but Tyson feels like Lesnar took it to the next level and might get shot in the process.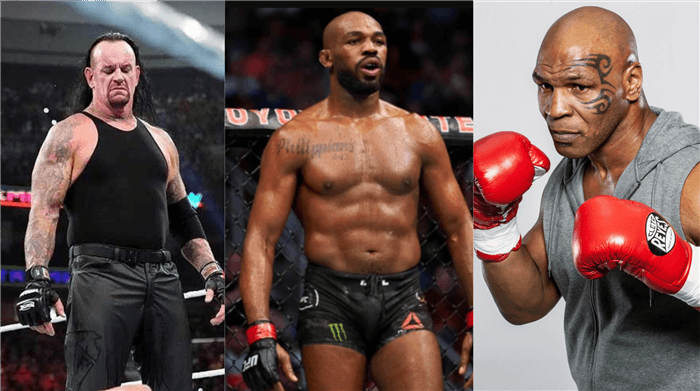 The Undertaker also provided insight into the event as he was on that plane, stating that Lesnar is not a "people person." On the other hand, Tyson is worried about Lesnar potentially getting into trouble over antics like this.